Aesthetic medicine treatments
Aesthetic medicine enhances the beauty of patients, but through non-invasive treatments that do not require surgical intervention. The patient does not enter the operating room to undergo an intervention. Aesthetic medicine improves the external appearance of the patient. It never uses major surgery techniques or requires general anesthesia, as in the case of Cosmetic Surgery, which in most of its actions involves a hospital admission of the patient.
Through these treatments, the patient can improve their self-esteem through an improvement of their image. Since there are occasions in which an aesthetic "imperfection", complexes and produces insecurity to the patient.
The main objective pursued by these techniques is to exercise a true preventive medicine, since an appropriate aesthetic aspect is always beneficial for the patient and helps the wellbeing and better general health.
This is a summary of the different aesthetic treatments designed to improve the appearance of our patients' faces that we perform at Clínica Sanza in Barcelona.
You can see the page with full information on any of these treatments by clicking on the one you are interested in.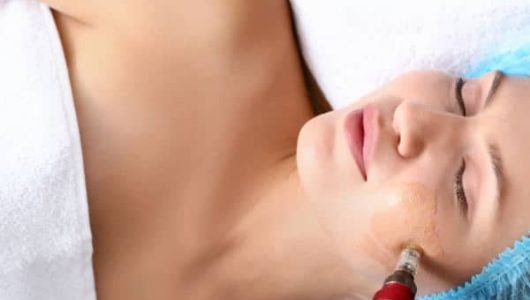 Full facial harmonization
It is a procedure without surgery that is performed with the combination of botulinum toxin and hyaluronic acid fillers in key areas selected according to the symmetry of the face.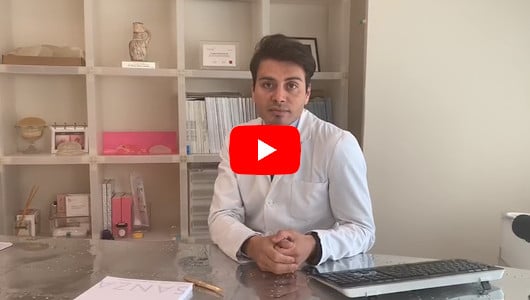 The tensing thread placement is a procedure with a minimum of invasion, no scaring and no need for posttreatment recovery. It is indicated for patients with low or medium skin laxity. This treatment has a double therapeutic effect.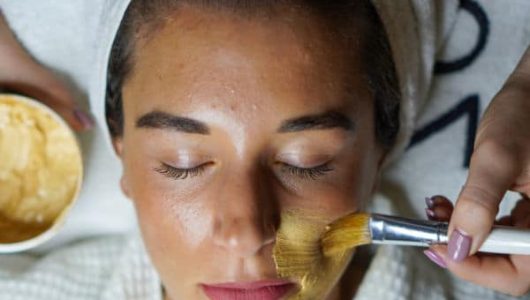 Facial cleansing with personalized treatment
Dead cells, imperfections and the first layer of skin are removed thanks to the chemical peeling chosen exclusively for you.
Once with the skin ready and the pore open, the pores clogged by dirt and queratin are removed.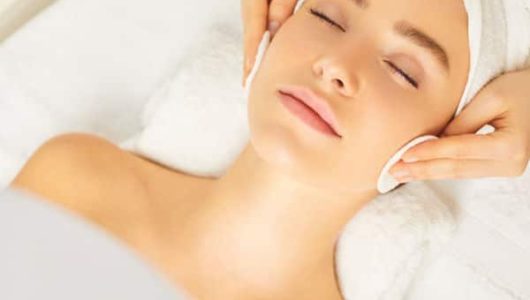 Skin cleansing is the main beauty treatment needed to obtain the maximum benefits of any cosmetic facial treatment. This treatment adapts to all skin types and needs, without having to be an aggressive process.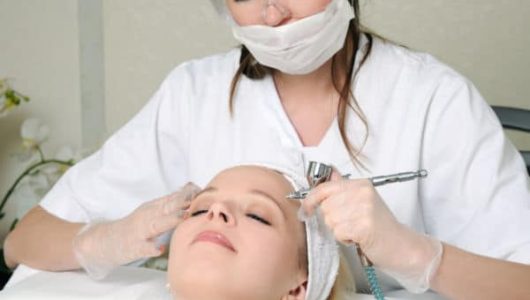 This treatment will provide oxygen, as it says, so that the skin can breathe so that it can be rehydrated and look luminous. It is also a way to purify it, with detox effect.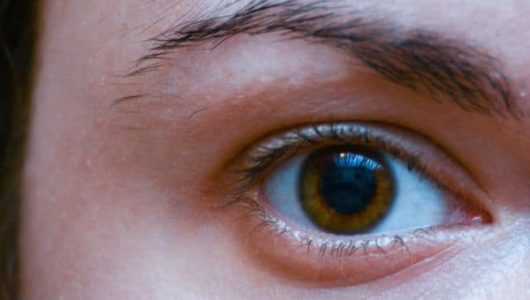 Oval or plasmapen reaffirmation
The area is prepared to improve elasticity and hydration, and then begins the process to retain the eyelids, eliminate the appearance of tiredness and remove wrinkles from the eyes immediately.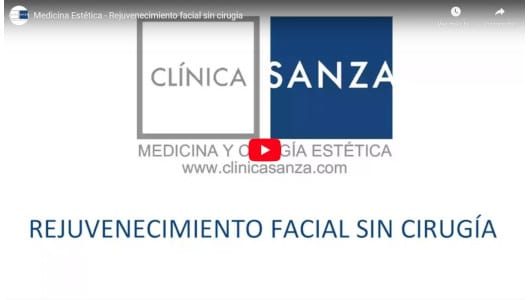 Facial rejuvenation without surgery
Facial rejuvenation without surgery treatment at Clínica Sanza in Barcelona, Spain, consists of improving both the quality of the skin and the flaccidity and facial wrinkles.
Rejuvenating includes prevention and healthy habits to the treatment of small wrinkles stains and flaccidity. In other terms, all the signs of early aging that bother us and which we want to correct.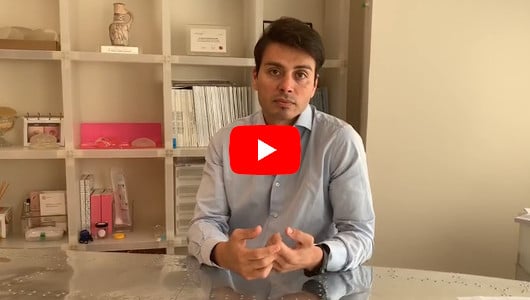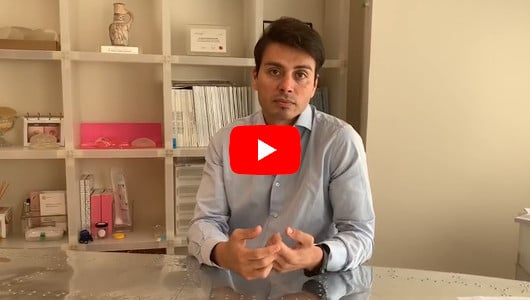 Acne is an inflammatory illness of the glandular structures of the skin, called sebaceous pilo glands. It is one of the dermatological most frequent pathologies which affects almost 89% od the teenagers between 13 and 18 of age. This can last many years, leaving persistent scars and can create important adverse effects for the psychological patient's development.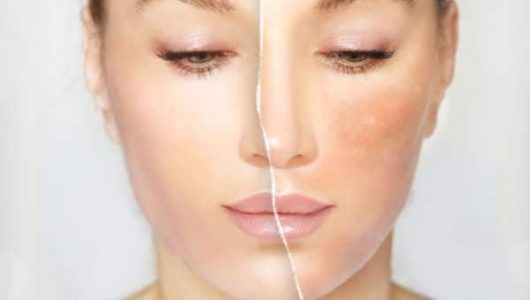 The spots, as we know, is an alteration of melanin, so the treatment will focus on s stop the oxidation of tyrosine. This treatment is worked with a combination of acid peels and ascorbic acid, where cocktails are carefully chosen to work with dermapen and hyaluronpen, so that all layers of the skin can be treated.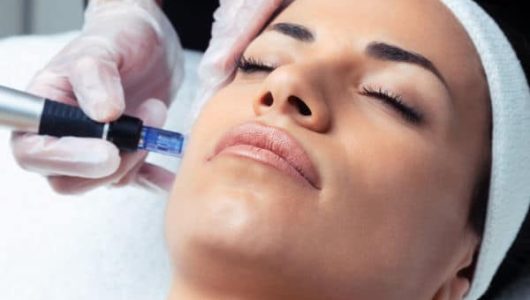 It causes a contraction of existing collagen fibers and immediate tightening of the skin due to capacitive radiofrequency and transdermal conduction that produces an increase in collagen synthesis in the long term, as well as a good firmness of the skin in a natural and non-invasive way.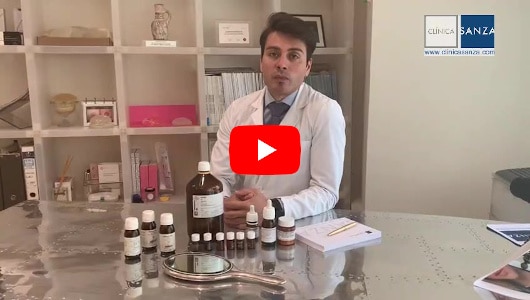 The cutaneous exfoliation or "peeling" is a topical therapeutic technique destined to modify the cutaneous surface to obtain a regeneration of skin layers. It is indicated in the treatment of acne and its sequels, photoaging, spots, flaccidity of the skin and wrinkles.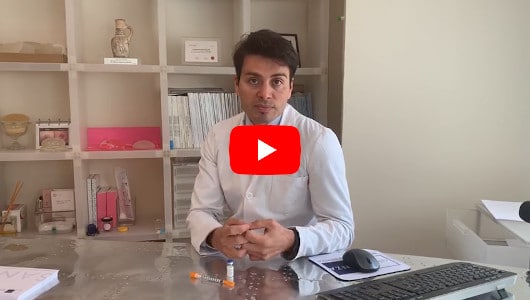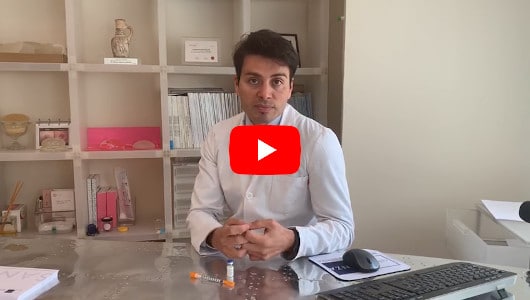 Botulinum toxin, therefore, is a complex of neurotoxin secreted by a microorganism called Clostridium Botulinum, this toxin is completely biological, that is, it is not created chemically or synthetically. It works by blocking the release of acetylcholine at the level of the peripheral cholinergic nerve endings, thus achieving temporary relaxation of the striated musculature, (which is all the muscles we use to perform voluntary movements). In short: Relax the muscles we want.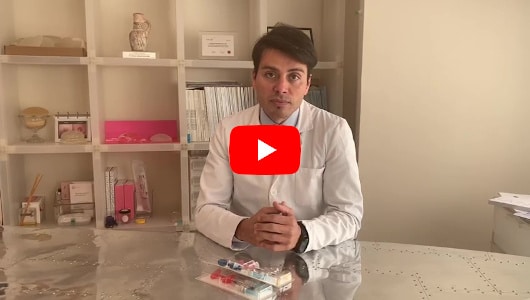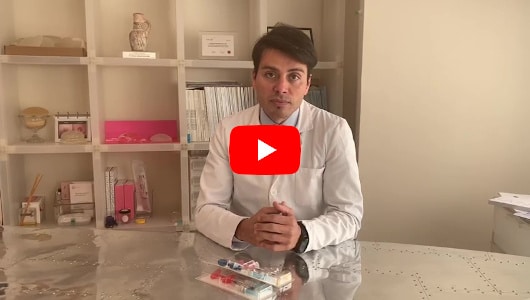 Remove eye bags with hyaluronic acid
A new product has been developed specially designed for the treatment of dark circles under the eyes, which is a mixture of hyaluronic acid, reticulated and non-crosslinked, resilient and enriched with a dermorestructuring complex, which stimulates the production of collagen and elastin and protects the skin from oxidative damage.
Facial Fillings: Bioplasty and Lipofillings
Summary of different facial filler treatments performed at Clínica Sanza in Barcelona.
You can see the page with complete information by clicking on the one you are interested in.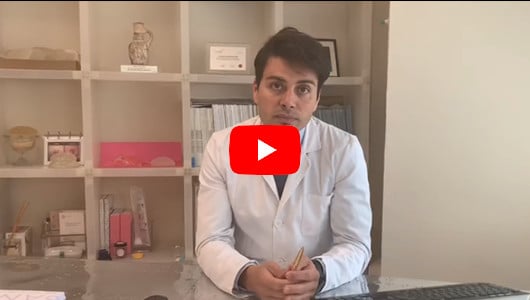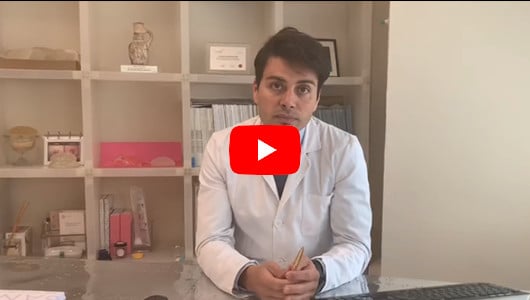 Bioplasty with hyaluronic acid
Hyaluronic acid is a collagen protein that everyone has under their skin, and which provides elasticity, plumpness and youth to the skin of the face and body.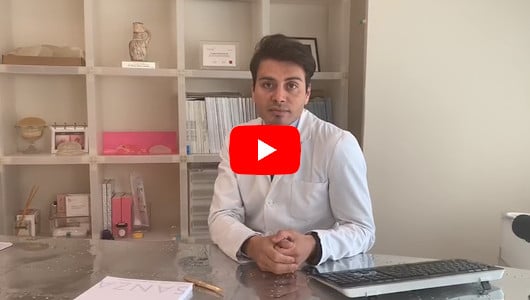 Bioplasty with Calcium Hydroxyapatite
Calcium Hydroxyapatite (CaHA) is an injectable implant suspended in a carrier gel, in other words such as powdered bone but soft. The texture is like that of a cream, natural to the touch and which remains in place for months or years.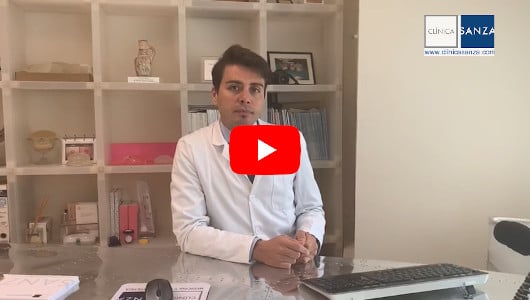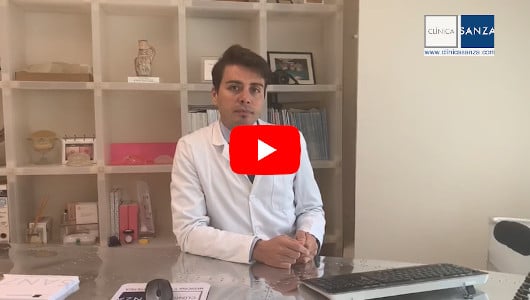 It consists of liposuction of the abdominal area or legs and instead of throwing away the fatty tissue, we process it so that it can be infiltrated into any part of the body.
Fat grafting opens up a wide range of therapeutic possibilities in the world of beauty or plastic, reconstructive and aesthetic surgery.
This is a summary of the different aesthetic treatments designed to improve the appearance of our patients' bodies that we perform at Clínica Sanza in Barcelona.
You can see the page with full information on any of these treatments by clicking on the one you are interested in.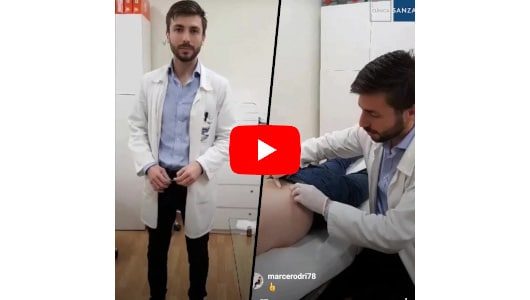 Reducing localized fat without surgery
This is a treatment that allows the removal of localized fat in patients who want to touch up a problem area. It is not possible to treat large lipodystrophies with this treatment, for this we have other surgical techniques that allow us to improve complete body segments.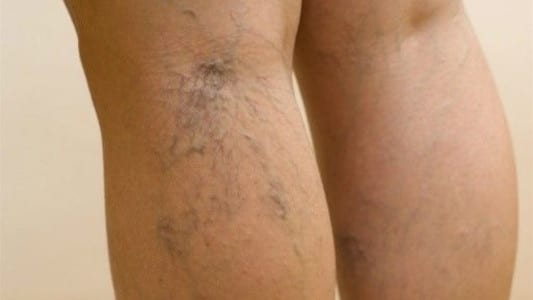 With this treatment we manage to eliminate unwanted spider veins or varicose veins. It is done by injecting a foamy solution into the vessel to be treated which causes the collapse of its walls and thus its disappearance.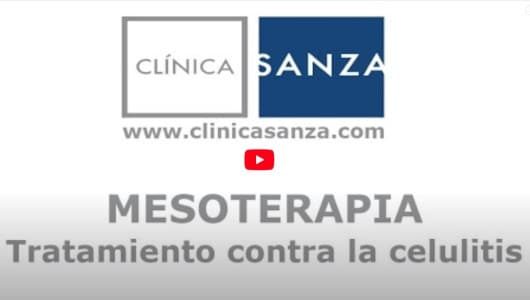 Facial and body mesotherapy
Mesotherapy: Cellulite or Gynecoid lipodystrophy, consists of an accumulation of fat nodules which are separated by fibrous bridges creating skin irregularities, also known as orange skin, most commonly in the abdomen, thighs, buttock and arms.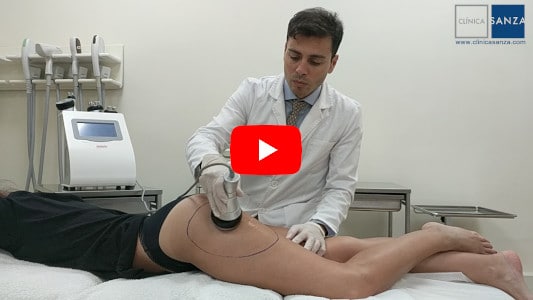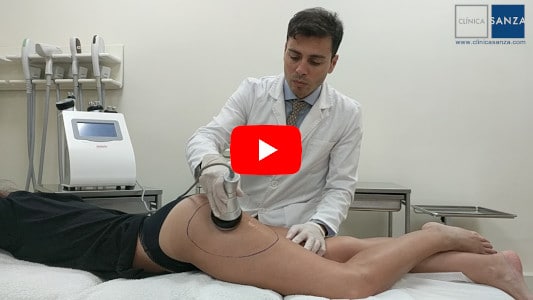 Cavitation, radiofrequency and vacumtherapy or lymphatic drainage
Cavitation and radiofrequency treatment combined with vacumotherapy or lymphatic drainage is the perfect combination to remodel the body and eliminate localized fat in certain areas of the body that can not be reduced with diet or sports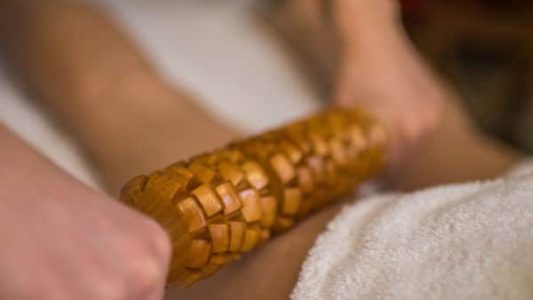 It consists of an intense massage treatment, with wooden instruments of different shapes and sizes specially designed to achieve reducing, anti-cellulite and toning effects.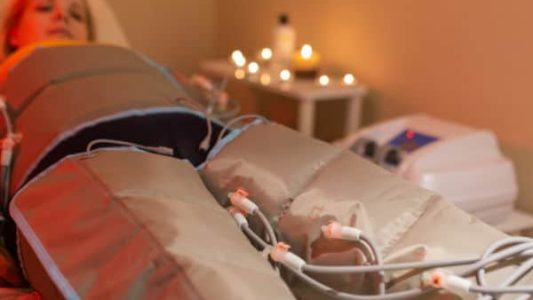 This device consists of a set of separate air chambers that are placed around the areas and extremities, exerting a pumping effect on the body. Air pressure is applied in a controlled way according to each patient and the part of the body to be treated, achieving a sensation of massage with a relaxing effect and sufficient understanding to activate the lymphatic system.
This is a summary of the different treatments of aesthetic medicine with laser performed at Clínica Sanza in Barcelona.
You can see the page with complete information on any of them by clicking on the one you are interested in.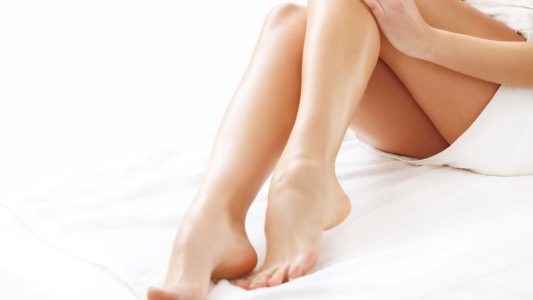 The Luxr handpiece emits pulses of light that reach the end of the hair follicle and transform it into heat. This process inactivates the cells responsible for hair growth in this area. Palomar's pulsed light systems use a lens that covers a larger surface area of the skin.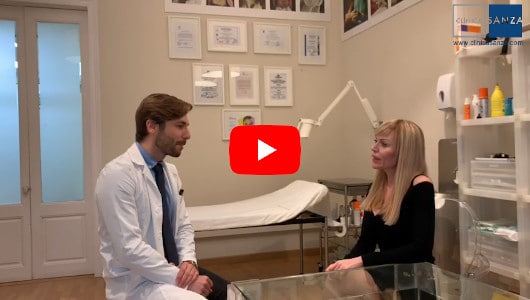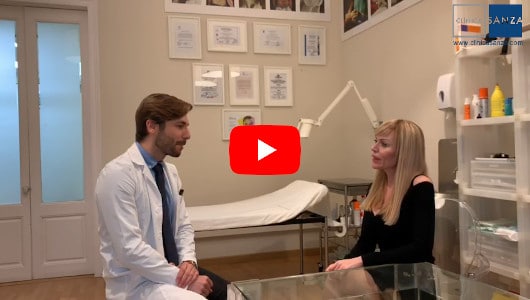 Stain removal and vascular lesions
Palomar's pulsed light rejuvenation system emits pulses of light into the deepest part of the dermis, where the pigment from the sun's rays and the blood from the visible vessels transforms this energy into heat. This physical phenomenon inactivates the cells that produce the pigment and reduces the size of the vessels.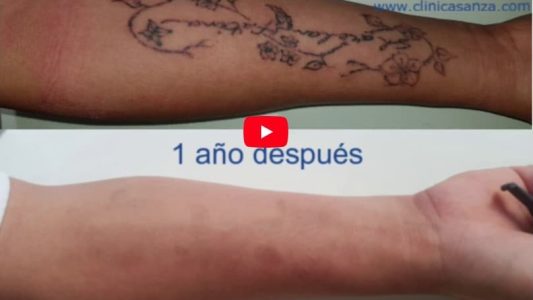 Tattoo removal with laser
Laser tattoo removal is becoming increasingly important in the field of dermatology, because more and more patients also want to have their tattoos removed from their skin for work or personal reasons, or because the tattoos have been carried out with an unfortunate aesthetic result.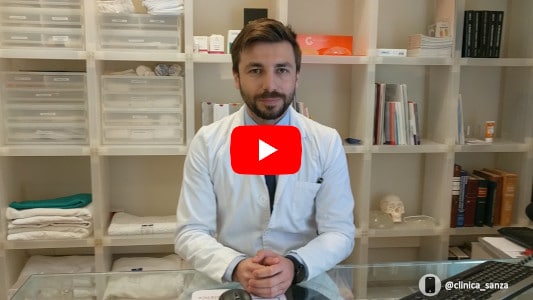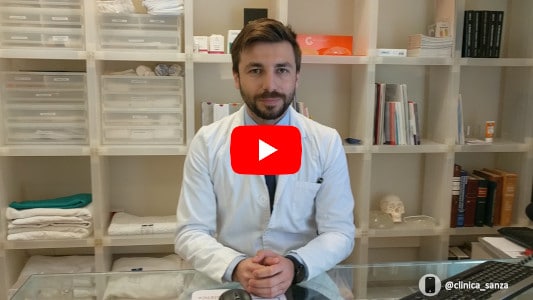 Clínica Sanza in Barcelona disposes of different laser technology, of which we use a specific one that strengthens the face and other areas of the body, providing a luminous, tensed and juvenile appearance to the skin.