INITIAL CONSIDERATIONS
Varicose veins and telangiectasias are dilations of the vascular network that nourishes the lower limb. They are produced by dysfunction of the valves of the venous system.
With this treatment from Clínica Sanza in Barcelona we are able to eliminate unwanted varicose veins or spider veins. It is done by injecting a foamy solution into the vessel to be treated which causes the collapse of its walls and thus its disappearance.
In the consultation our medical team will be able to assess and advise you to determine the most appropriate indication according to your particular case.
Maximum dose used: 2ml.
Number of recommended sessions: 1-6 sessions.
Frequency: once a week.
The sessions can be combined with Intense Pulsed Light (IPL) or Nd: YAG vascular laser to achieve better results.
Clínica Sanza in Barcelona, Spain, is a reference centre in the treatment of remove varicose veins.
PATIENT'S PROFILE
Men and women with varicose veins or spider veins in lower limbs who wish to eliminate them and improve the aesthetics of the lower limb.
PROCEDURE
It consists of placing a sclerosing agent in the form of micro foam inside the vessel to be treated, is done with small needles of very thin caliber that do not produce greater discomfort for the patient. Afterwards, a compressive bandage or anti-varice stockings are placed, which should not be removed in 24-72 hours.
It is a very well tolerated procedure and the application of local anesthesia is not necessary.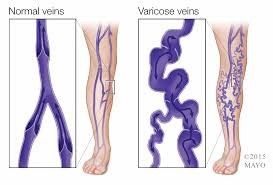 DURATION OF THE INTERVENTION
Between 15-30 minutes per session.
PROTOCOL
Pre-surgery
Evaluation of the area to determine treatment.
No blood or other tests are necessary.
Control photograph of the area to be treated.
Anesthesia
Local cold can be placed if necessary.
Hospitalization
Post-surgery
Walking or standing is recommended for the next 60 minutes after treatment.
Use of compression bandages or anti-varice stockings in the treated region for 24-72 hours.
Do not perform intense physical activity or bathe in swimming pools 24hr after treatment.
Keep the treated area clean.
Does not require medication.
Convalescence
Immediate incorporation into working life, inflammation or small hematomas may appear in the worked area which will disappear in 5-7 days.
RESULTS/OUTCOME
Remarkable and immediate reduction or disappearance of varicose veins or spider veins in the skin of the treated area. In some occasions the treated vessel can be recanalyzed, needing retouching after 7 days aprox.
DIFFICULTY DEEGREE
Very simple intervention.
LEVEL OF RISK
Whatever your case may be, do not hesitate in contacting us. 
Clínica Sanza in Barcelona, Spain, quality service