Laser blepharoplasty, removing excess skin on the eyelids
Do you want to remove excess skin on the eyelids and look rested with laser, without having to go through an operating room?
One of the first signs of aging is the tired look due to dark circles and bags on the eyelids, blepharoplasty is that medical procedure to correct these defects, which is traditionally surgical but with ablative fractional laser technology, available in Clínica Sanza, it's now possible, without needing to go through the operating room.
Clínica Sanza in Barcelona, Spain, is a center of reference in the treatment of laser blepharoplasty.
What is blepharoplasty without surgery?
The fractional ablative laser acts on the delicate skin of the eyelids producing a tensing effect, reducing the excess skin of the eyelids and periocular wrinkles and stimulating the production of collagen.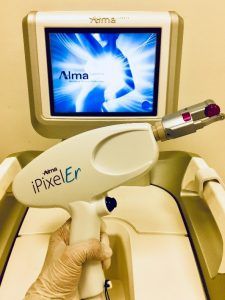 Who can perform Blepharoplasty without surgery?
This procedure is indicated in cases of mild and moderate eye bags and even in those people who begin with the formation of periocular bags and wrinkles, who wish to combat their appearance without surgery.
It is important to bear in mind that from a certain age or people with a pronounced excess of skin will not be able to use this method, they will have to undergo normal blepharoplasty, with surgery, whose result is much better, more definitive and less invasive as it is a very simple surgery.
If you want to consult the section on blepharoplasty with surgery, you can go directly by clicking here.
Does laser blepharoplasty hurt?
No, the procedure does not hurt because it is performed under topical and / or local anesthesia. After the intervention you may feel a burning sensation, like the one you feel after sunbathing.
What care do I have to have before I have the blepharoplasty without surgery?
It is important that you protect yourself from the sun at least 2 weeks before the procedure and after the procedure for at least 1 month. To protect yourself from the sun, you need to use sunscreen with SPF of 50 and reapply it every 2 hours, wear sunglasses that cover both eyelids and wear a hat.
How many sessions do I need to get results?
Depending on the severity of the bags and according to the assessment of our specialist in Oculoplastics, you will need 1 to 3 sessions. The results are long lasting and cumulative, with each session.
Can my eyes be affected by the laser?
No, this procedure is performed by an ophthalmologist specializing in eyelids, which places the greatest emphasis on the health of your eyes. For this procedure, special stainless steel eye protectors are used to keep your eyes protected at all times.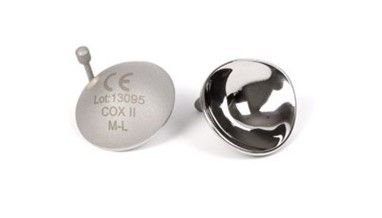 Will I have scars?
No this procedure has the advantage of not leaving any type of scar
If you want to know if you are the perfect candidate for blepharoplasty without surgery, come to Clínica Sanza in Barcelona, Spain for an assessment by our specialists, who will recommend the best option according to your case, without any type of commitment.
Whatever your case may be, do not hesitate in contacting us.  
Clínica Sanza in Barcelona, Spain, quality service
Frequently asked questions about blepharoplasty
Is there an ideal age for blepharoplasty?
There is no ideal age for eyelid plastic surgery. This moment will define the appearance of the problem and is when we suggest the repair of it. As we have commented in other sections, at Clinica Sanza we are in favor (when possible) of small corrections in time, more than in radical changes, which translates into more natural results and a more youthful appearance, with simpler and more effective procedures.
Are there any visible scars after blepharoplasty?
No. Fortunately, the characteristics of the thin skin of the eyelids and the situation of the incisions allow the scars to be very discreet. Once the stitches have been removed (usually after 5 to 7 days) the scars can be concealed with colored makeup and after 2 to 3 months they are practically imperceptible.
What anesthesia is used to perform Blepharoplasty?
Usually with local anesthesia and a little sedation on an outpatient basis.
Do the eyes swell a lot, do they appear purple after the Blepharoplasty?
Postoperative edema (swelling) varies with each patient. At Clinica Sanza we perform minimally invasive techniques, making recovery faster. In general terms, there may be some inflammation in the first 3 or 4 days, which later disappears. Purples vary greatly from person to person. With our technique it is rare that they appear, but if they do appear we give a treatment to eliminate them, as soon as possible.
Do I have to be hospitalized, how long does the surgery take?
No, blepharoplasty is an outpatient procedure, which is performed in an operating room and lasts between 1 to 2 hours, is minimally invasive so, once the operation is over, and after a period of observation, the patient can go home.
When will I be able to wear glasses? And contact lenses?
You will be able to wear glasses just after the operation. Do not try to wear contact lenses during the first days until the doctor authorizes it, to use them normally after 5 to 7 days.
Why are there different methods in lower blepharoplasty?
The transconjunctival method is only effective if the purpose of the intervention is to eliminate fat deposits that have formed unsightly pockets. If, in addition to this, there is an excess of skin that must be removed, this route is not recommended, since it is not possible to tighten the skin through the transconjunctival route. Then, the incision is used under the eyelashes and after cutting the excess skin, it is tightened at that point.
Can the shape of the eye be changed?
If the patient wishes it, yes. There are patients who only want to rejuvenate and not change their look, to be the same, but younger. In these cases we do not change the shape of the eye, we only eliminate the stigmas of aging.
What are the risks with blepharoplasty surgery?
Indeed, it's true that we can see people with a bad looking blepharoplasty, and that is visible those people underwent a surgery, but it's not the usual thing. In addition, if at the end those pacients don't like the results, they can always come back and rectify it.