Breast prosthesis and LACG (Anaplastic Giant Cell Lymphoma)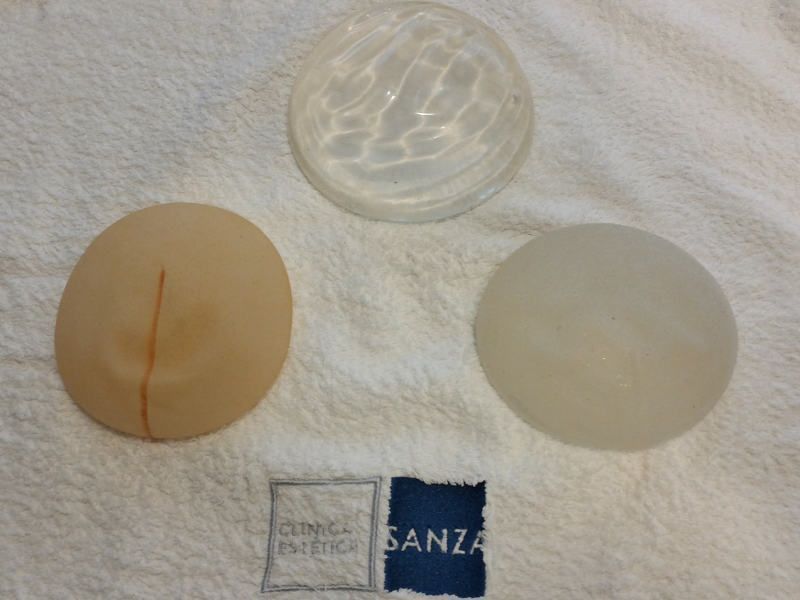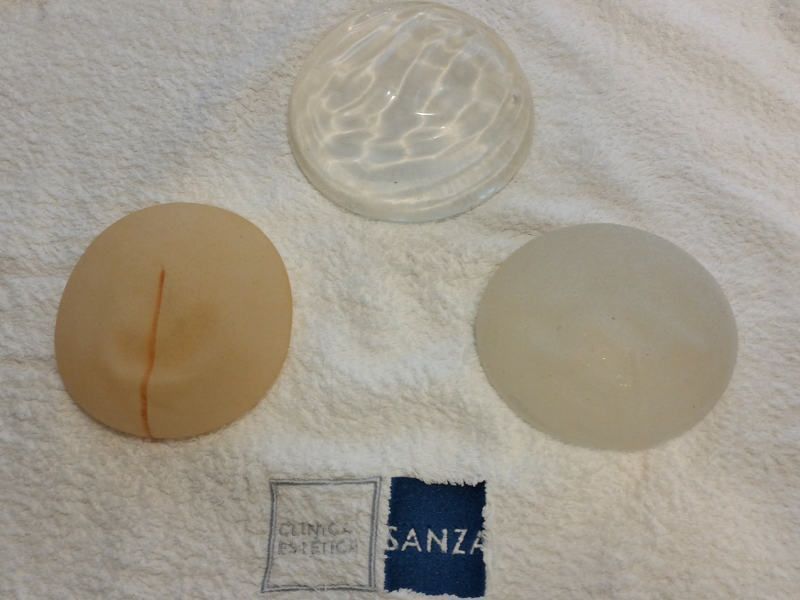 Since very recently, a type of lymphoma has been associated with breast prostheses.
ARE THE BREAST PROSTHESIS DANGEROUS?
Of course, no.
Breast prostheses are very safe but it is true that LACG cases have been described worldwide.
WHAT IS THIS DISEASE?
Lymphoma is a cancer of blood cells similar to leukemia. There are patients who can develop this type of leukemia, or in this case lymphoma, whether they carry breast prostheses or not.
AND THEN WHY IS IT PRODUCED IN A BREAST PROSTHESIS?
From Sanza Clinic we will explain this pathology or disease: What is due and how it behaves and what we should do.
Summary of what is known.
It is true that some 40 people between the US and Europe have developed a type of lymphoma associated with textured breast prostheses.
Today, 100% of origin and why are unknown, but it is true that only these cancer cells have been found in patients with textured breast prostheses.
The breast prosthesis has been used for more than 40 years and has always been and still is made of silicone, both in the coverage of the prosthesis and in its interior.
Over the years these prostheses have been improving and giving fewer complications or side effects.
About 30 years ago all breast prostheses were made with a smooth covering, like a balloon and inside viscous silicone oil.
These prostheses were banned in the early nineties for two reasons: one, because they caused a high rate of contracture, that is, they could get hard and deform the breasts (one in ten patients); two, because if they broke the silicone oil could migrate or move easily through the breast tissue, lymph nodes, and even by tissues attached (abdomen, pectorals, arms etc.)
Like any drug or any body prosthesis, whether from the heart, legs, arms, whatever, they can always give side effects.
Fortunately, they are rare, but in life there is no one hundred percent sure thing. Not even food is 100% safe.
After the 1990s, more than 25 years ago, safer prostheses were created. These were covered with a rough cover (which prevented the high rate of contractures or deformity of the chest), and also inside the viscous silicone gel is changed by silicone cohesive (as if it were a treat or "rubber bear")
With all this progress was so great that until now the safety of breast prostheses has not been questioned: Difficult to break to be tri laminated (3 layers) difficult to deform (to be rough) and difficult for the silicone will move to other places in case of implant rupture.
WHAT IS THEN WHAT HAPPENS NOW?
A new alarm has jumped in the studies of some patients, (one in 40,000) operated on breast prostheses can develop the LACG
WHAT IS IT? HOW CAN I KNOW IF IT WILL HAPPEN TO ME? AND WHAT SHOULD I DO?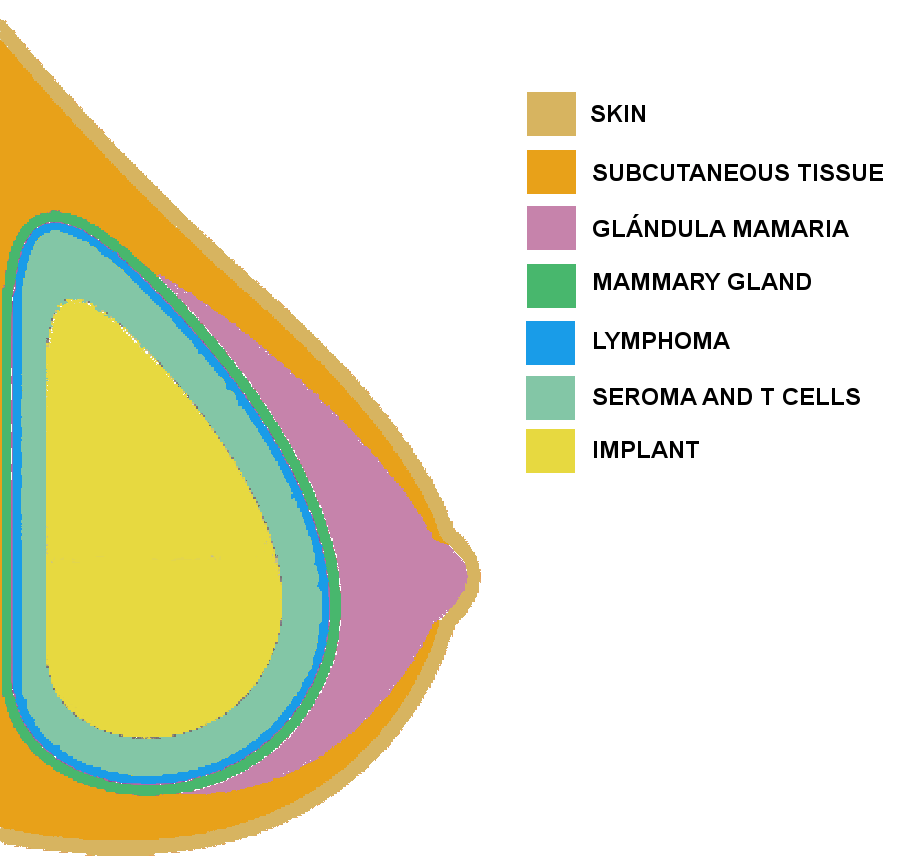 To explain what it is we are going to say how it is detected.
Every patient who has breast implants should have an ultrasound done annually, to rule out that the implant can not be broken. This is known and this has been done for years. It is always a safety to know how the prosthesis are.
Each commercial house has guarantees that can be 10 years, 20 years or "for life".
In Sanza Clinic we put prosthesis, since always, with a lifetime guarantee (both for rupture and capsular contracture or mammary deformity)
Now, there are some patients who can develop, suddenly, an increase in the size of one or both operated breasts.
Normally it is usually one of the two breasts and you do not know why. As it often happens in medicine, we do not know why many diseases that can suffer from some patients and not others.
Suddenly one breast swells more than the other and if this happens the patient should go to his plastic surgeon or else to another plastic surgeon for his study.
Until a few years ago, when this happened the relevant tests were done (ultrasound, mammography, magnetic resonance) and could be ruled out perfectly if the problem of this swelling was the breast itself (mastitis) or the prosthesis (seroma)
WHAT IS THE SEROMA?
The seroma is the liquid that forms the organism before any aggression of the human body.
To understand it well, if we burn the skin and form a blister, the liquid inside is seroma. It is a liquid with a high content of proteins and tissue repair components, which what it does is repair burned skin, in this case.
ARE THERE OTHER TYPES OF SEROMA?
Basically they are all the same, but to put another typical example we could say the liquid that forms in the knees or other joints when we suffer from a problem of meniscus or arthrosis and arthritis that inflames the joints.
THEN, WHAT TO WORRY ABOUT?
Until about a year ago, patients with seroma or swelling of one breast had to be evaluated, analyzed, and the problem was usually resolved in 100% of the cases.
A blow or twist of the prosthesis can generate fluid by friction with the pectoral muscle. Other times it can be by some organism or micro-germ, which can create a small sub-acute non-purulent fluid-forming infection (subclinical) like the germs of saliva, for example.
In both cases, the seroma is removed, analyzed, put on bandage and rest so as not to form more fluid or an antibiotic is given if an infection is observed, however small.
WHAT HAPPENS NOW WITH THE LACG?
Thanks to advances in science, we were able to discover that some patients formed this late seroma (that is, 10 or 20 years after the placement of the breast prosthesis) and it was not solved only by extracting the serous fluid or giving antibiotic.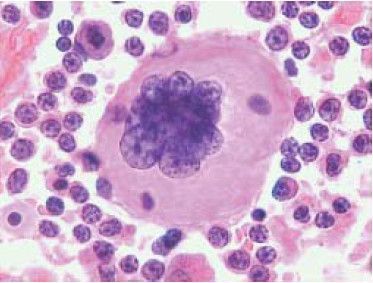 Currently we ask for some laboratory tests called CD30 + and ALK, which can rule out if this patient has developed a cell type, in the capsule of breast prostheses, very similar to those seen in some types of blood lymphomas, in this case, it is not a lymphoma that is called Anaplastic of Giant Cells.
Although the name is so atypical, it does not mean that cells as large as a giant are formed.
DOCTOR, I'M AFRAID, I WANT TO HAVE BREASTS, BUT NOW I AM AFRAID TO HAVE A CANCER
First of all, we should not be alarmed.
How many patients take Gelocatil, or ibuprofen, or Aspirin? Or any drug for a simple headache or back pain etc. . . And if we look at the prospect has endless side effects?
We have read the side effects and what can happen if we take them.
The answer is: "Everything and more"
Anything, even the food or drink that we eat can have its good and desirable effects, but also its adverse or undesirable effects.
Also, not all of us feel that way. There are people who have allergies or intolerances to food or drugs of the simplest, studied and safe for the general population.
OK, doctor, I understand, but explain more.
I WANT TO KNOW MORE: IF I OPERATE OR NOT, OR IF I TAKE OUT THE PROSTHESIS THAT I CARRY OR IF I CHANGE THEM. WHAT DO YOU RECOMMEND ME?
Breast augmentation due to breast agenesis

Before

After
Breast augmentation due to flaccidity

Before

After
Breast enlargement due to dysmorphia

Before

After
Breast enlargement due to asymmetry

Before

After
1st question:
SEEN THE CASES, WHAT DO YOU SAY?
It is very personal
If you do not have a breast and you do not have fat to increase it, the only option is to stay without breast or place breast prosthesis. If you take this second decision, go to a good specialist, put on a good prosthesis and control yourself every year to be sure that nothing happens to you.
I, Dr. Sanza, recommend that you operate, be happy, enjoy them, but that you come from time to time every year to check that everything is in order. I have operated on my family and best friends. If it were a risk, I would not have done it, nor would I have done it to any patient, no matter how much I gave it up or for more money I paid. From the Society of International Plastic Surgery, we recommend placing them without fear, but by good specialists.
2nd question:
You are already operated by me or by my team or by another surgeon, whoever. You go because you have found out that there is this new "disease" called LACG that only occurs in patients with rough prostheses.
THIS TYPE OF LYMPHOMA EXISTS FOR MANY YEARS AND IN PATIENTS WITHOUT A BREAST PROSTHESIS ALSO. SO?
What happens is that some patient, as we have said before, develops a swelling of a breast. The formed liquid is analyzed and these cancer cells are detected.
Well, if this happens we should remove the breast implants and the capsule around the implant.
Fortunately it has been seen that the cells are the same as those of a blood lymphoma, but of all the patients who have detected these cells around their breast prostheses, they have not developed a blood lymphoma, that is, they have not required chemotherapy , since removing the liquid, the prosthesis and the capsule, have been cured. It's called cutaneous LAGC. At the moment it is benign, for that reason it is called, rather than lymphoma, lymphoproliferative disorder.
SO?
There are about 40 cases of more than 20 million patients operated on breast prostheses, who have had a giant cell blood lymphoma, but these patients have had a family history of the same disease in relatives not carrying breast prostheses.
DO YOU WANT TO SAY THEN THAT NOTHING HAPPENS?
We can not yet respond to 100% security. Nor can we say if in a few years they will ban the drugs that we take for headaches, fever or stomachs, because it is proven that they can cause serious adverse effects, now unknown.
The future we do not know, but the medicine advances and it is important to know the advances, to be able to detect them and if they happen to put a solution.
IF THE SMOOTH PROSTHESIS DOES NOT GIVE THIS PATHOLOGY, WHY DO WE NOT PUT IT BAD?
It's all under study.
In the last 25 years, millions of rough prostheses have been placed and very few smooth because they caused a high rate of capsular contracture (deformity and hardening of the breasts). It may be that this new pathology that has been discovered may be due to the roughness of the breasts. Almost sure. But if we put millions of smooth prostheses it may be that in another 25 years we discover that the same or another pathology associated with smooth prosthesis occurs.
From Clínica Sanza we are doing and following the guidelines that are carried out both by the recommendations of the EEC (European Economic Community) and the FDA (Food And Drugs Administration of the USA).
They are the two continents where the maximum security tests and controls are carried out.
WHAT ARE THEN YOUR ADVICE?
Breast augmentation with own fat

Before

After

 
Breast augmentation with own fat

Before

After

 
My advice, as a Plastic Surgeon of the Spanish Plastic Surgery Society, as well as the International Plastic Surgery, is to inform all patients who come to our center of what is available, and that they are the ones who decide to put on a prosthesis. rough, but microtexturized, smooth prosthesis, fatty tissue grafts if they have a donor area or not to intervene and stay as they are.
To patients already operated by me, or by another doctor, and who come asking for my advice, I always say the following: Do not be scared, it is a very low probability, less than going out and having your bag stolen, but doing controls as we have always said. That is, an annual checkup with a breast ultrasound to see the status of the prosthesis, of the breasts and whether or not there is periprosthetic fluid.
If you have swollen a breast or both and found periprosthetic fluid (seroma) not only remove it and see if there is any germ, as was done so far, and that's it, but request the tests CD30 + and ALK, to rule out if there is any cell of LACG.
I have not yet seen any patients with this problem, but if it happens I will tell you the protocol to follow and recommended, not by me, but internationally, which is the one mentioned above: explant prosthesis and capsule, place smooth prosthesis just in case or nothing, reconstruct the breasts so that they are beautiful, not fallen, even if they are tiny. The same as what I do and have done with other patients who have decided for reasons "X", which are, their own, remove the prosthesis they have worn for years and then have wanted to remove them and leave their breasts before, small but in their site, not empty, fallen or hanging.
Finally Dr Sanza.
IF YOU WERE A WOMAN AND HAD AN ASYMMETRIC, UGLY, FALLEN, EMPTY BREASTS (FOR LOSS OF WEIGHT OR BREASTFEEDING), OR BECAUSE THEY HAVE NOT BEEN DEVELOPED IN THE PUBERTAD, OR EVEN TUBEROS, DEFORMED AND GIVEN YOU A COMPLEX, SEE IT EVERY DAY IN THE SHOWER AND IT WOULD ACCOMPLISH YOU TO SHOW YOURSELF NAKED TO YOUR COUPLE, WHAT WOULD YOU DO?
As I said, I have put prosthesis to my closest family members, I will not say names, but the closest and dearest and after seeing their happiness I assure you that I would wear prosthesis and I would fix it for sure.
Breast augmentation due to breast agenesis

Before

After
Breast augmentation due to breast agenesis

Before

After
Breast augmentation due to breast agenesis

Before

After
I'll give you another example.
I already had veneers on my teeth (all), teeth included at 30 years old. If they tell me that what I have put on can give me a problem, maybe I'll change it to another compound, but I do not think I'll be left with my old teeth. They were not ugly, they were perfect, orthodontics in childhood, non-smoker, but a little small, yellow and some separated. Now do not throw back.
The same with my sight. I operated on intraocular lenses (eyesight at age 54) to be able to see near and far without glasses, and I do not intend to remove them. If there are problems, I will try to change the intraocular lens, but will not talk, overcomes the positive to the negative.
So, just control as with any drug and even food.
Every year an analysis, and if cholesterol goes high, do not eat what you can not eat. Or if the tension goes high try not to eat salt. Or if the sugar goes high try not to eat sugars, etc.
In summary
The control of the annual breast prosthesis is the first, as well as the control of breast tissue (whether or not you wear a prosthesis) to detect a possible early breast cancer and if it occurs in time to remove it, either in this case the tumor or you have to remove the prosthesis because it is removed, what remedy. Health first and foremost
Put it smooth or rough I do not know it. We have to wait a few more years to see if we should place smooth prostheses or not. It is not known today 100%.
If it turns out that it is shown that the rough ones actually give this pathology and more cases are detected, then, transmit this communication to all my patients to inform them and advise to remove them or change them for smooth. Something that, unfortunately, happened with the defective PIP prosthesis.
Do not get scared and follow normal life.
Time will tell us which guidelines to follow with more security and scientific rigor. At the moment 1 in 40,000 is very little and is located on top of it, so that more than "lymphoma" is talking about "lymphoproliferative disorder", as it turns out to be benign and localized only in the breast and fails to give the problems of a Anaplastic Giant Blood Cell Lymphoma, which does require chemotherapy and is nevertheless a neoplasm of blood tissue.