Do you like classic music? Doctor Sanza invites his clients to see the concert.
Date: February 5 at 20:00 h
Place: Gran Via de les Corts Catalanes, 585, 08007 Barcelona, Auditorium of the University of Barcelona. See concert venue link
To get your ticket call Clínica Sanza at 93 206 65 40, leave your information so we can identify you as a client and we will tell you where to pick up the ticket
The Funeral March in memory of Rikard Nordraak by Edvard Grieg and the Sinfonia nº3 in Mib Major Op.35 by Beethoven, known as the "Heroic", are the masterpieces of the next challenge of the Young Symphony Orchestra of Barcelona, which will feature in this program with the musical direction of Carlos Checa and will offer two free concerts on the 4th and 5th of February. On February 4, concert at the Civic Center La Sedeta, at 12.30 pm and Monday 5, at 8 pm, at the Paraninfo of the University of Barcelona.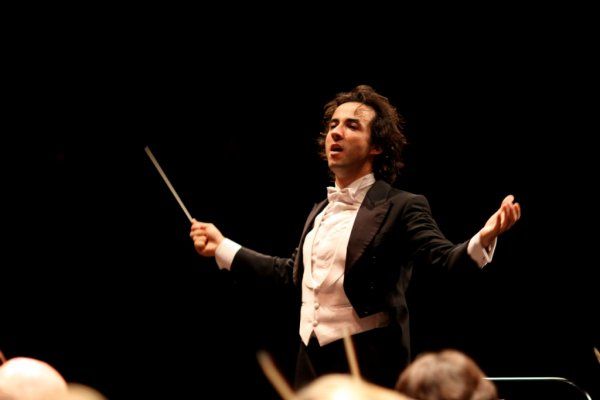 THE YOUNG BARCELONA SYMPHONY ORCHESTRA
The Youth Symphony Orchestra of Barcelona (JOSB) aims to spread symphonic music. As a musical, pedagogical and cultural activity, it complements the training of young instrumentalists, fostering educational development within a framework of high artistic level in which knowledge, enthusiasm, effort and talent are shared.
The JOSB was founded in 2015 under the titular and artistic direction of Carlos Checa. He collaborates with guest conductors such as Josep Caballé Domenech, Joshua Dos Santos, Manuel Hernández Silva, Salvador Brotons or Rubén Gimeno and with professors from the Barcelona Symphonic Orchestra and National of Catalonia (OBC) and the Orchestra of the Great Theater of the Liceu.
The JOSB has the support of institutions (such as the Barcelona City Council, the University of Barcelona and the La Sedeta Civic Center), and is sponsored by the Obra Social of the Sanza Clinic, Barcelona City of Music, Mercedes-Benz AutoBeltran and Gratacós 1940.
JOSB also develops solidarity cooperation with different organizations in the city, has held charity concerts for Cáritas thanks to the Constantino de San Jorge Order, a charity concert for the Pascual Maragall Foundation and also a charity concert at the Can Brians Penitentiary Center of Barcelona. On the other hand, he has collaborated with the TV3 Marathon in the recording of a video clip and a theme included in the 2016 CD that sold more than 220,000 copies.