Cheek surgery | Bichat's fat pad | Bichectomy
Bichat balls are a small ball of fat that we have in each cheek and are of no use. A simple plastic surgery operation called Bichectomy, which we perform at Clínica Sanza in Barcelona, allows us to remove these balls of fat to considerably slim down the appearance of the cheeks.
Bichat pads are the largest proportion of cheek volume in children. With time and growth of the rest of facial structures, these decrease in size. However, in some cases, the volume does not reduce and provides a rounded facial contour.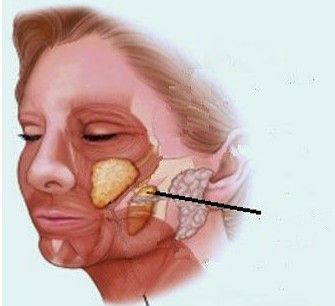 By eliminating the Bichat fat pads there is a considerable change in the facial symmetry, reducing the cheeks and providing a better cheek bone and mandibular definition.
At Clínica Sanza we rely on the Sagrat Cor Hospital, part of the Quirónsalud group, to perform our surgical procedures.
Its prestige, facilities, medical and healthcare staff, as well as its technology are a guarantee.
Do you want to know why it is worth coming to Barcelona for plastic surgery and why so many people come from abroad?
WE ORGANIZE EVERYTHING FOR YOU

Your trip, your flight, your operation, your transfer and your hotel with our support agency. We work with the best travel agencies worldwide.
PATIENT PROFILE
Many actors and actresses have undergone this procedure.
Men and women with a rounded face which would like to have an improved facial silhouette and clearer features.
PROCEDURE
Local anaesthesia is applied on the area previously examined and undergone the asepsis protocol similar to a visit at the Dentist.
Through a small buccal incision, the fat pad is located and extracted.
It's a simple procedure, fast and minimally invasive, thus, there is no pain or great inconvenience for the patient.
There is no need for hospitalization or post treatment recovery days.
Video: Remove Bichat fat pads – Bichectomy (audio subtitled in English)
This video, made in Barcelona, belongs to a real surgical intervention, we warn that it can cause impression to people with sensitivity as the extraction of Bichat balls from the mouth is very explicit and real.
DURATION OF THE SURGERY
PROTOCOL
Preoperative
Evaluation of the area to be treated.
Basic blood tests.
Photographic control.
Anaesthesia
Local anaesthesia is placed in the internal mucous membrane of the cheek.
Hospitalization
No need for hospitalization.
Postoperative
Compression with a bandage during 12-24h posterior to the procedure.
Cold compression of the area to avoid inflammation.
Avoid hard food or wide mandibular movements.
Oral mouth washes.
Take prescribed medication: antibiotics and anti-inflammatory medication.
Assist the postoperative revisions.
Convalescence
There will probably be an inflammation period which will reduce within 5 to 7 days.
RESULTS
Reduction of cheek volume. Bone, cheek and chin structure definition improvement. A facial contour which is slender and more elegant.
LEVEL OF DIFFICULTY
Fast and simple intervention.
LEVEL OF RISK
Whatever your case may be, do not hesitate in contacting us.
Clínica Sanza in Barcelona, Spain, quality service
Frequently asked questions about Bichat balls surgery
Bichat balls are fat bags located on both sides of the face, the cheeks, which have no functional relevance. They are found in the thickness of the muscle layer near the masseter muscle.
How is the procedure for the extraction of the balls of Bichat: Bichectomy?
It is a quick and simple procedure, which in Clínica Sanza we perform under local anesthesia, with a small incision in the mucosa inside the mouth, on the inner side of each cheek, it is not painful and does not require to take days off.
Who are the candidates for this surgery?
All those people who want a slimer face, either because they have rounded or with a lot of volume, also patients who want to highlight their own cheekbones or jaw without putting prosthesis but removing the balls of Bichat to highlight their features.
How long does the procedure take?
It's a quick procedure that takes about 30-60 minutes.
Inflammation is usually minimal and decreases gradually. The result is not noticeable in the first days but you can see the results in two weeks after the surgery, when the inflammation has disappeared.
Is there a chance of damaging a nerve?
Yes, it does exist, but it is the same as when we do a facelift or blepharoplasty, but it happens in rare ocasions, if it is well done. In 25 years we have had no problems with facelifts, Bichat balls, bichectomies or blepharoplasties. The nerve is visible, and we always remove the Bichat balls with great caution, with no former nervous injury incidents.
Is it common to have a bichectomy?
A lot more than we think. Most actors, actresses and models have undergone a bichectomy surgery.
Doesn't your face get too thin over the years?
No. This is a story like the one that said breast implants can explode in airplanes. This fat, like eye bags, has nothing to do with being fatter or thinner. It is independent, and if you want a face with more defined features can be removed at any age. Over the years (80-90 years) teeth are lost and the upper and lower jawbone is retracted and this can give an aged and thin face appearance but not the Bichat balls.