The number of places offering dental, plastic surgery or nutrition services where unskilled professionals work and where patients are abused is on the rise.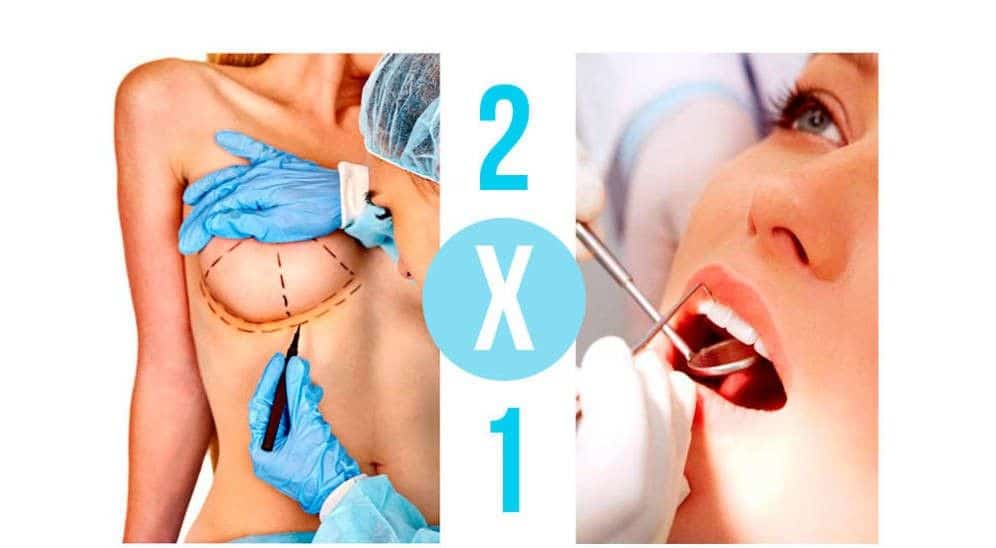 Movie tickets, a'happy meal' at a fast food restaurant for the whole family, a plasma TV, the latest iPhone model, a 70% super discount that you must confirm before the end of the week because otherwise you will lose that special bargain….'Gifts' from the dental clinic chains that have already become a classic of the urban landscape in recent years. Advertising posters that include attractive promotions and catch the customer in need of a dental implant, tartar removal or root canal treatment. The client more than the patient.
The same aggressive'marketing' strategy is now being used by clinics that offer dental, nutrition, cosmetic medicine or plastic surgery services in the same facility. Online' discount coupons for breast surgery, discounts for Botox on Black Friday or any other kind of gift imaginable for getting liposuction. These multiservice establishments are booming and proliferating on the streets of our cities. On the corners of many blocks. The selfi phenomenon is an ally of this business (and of hairdressers). Check it out, guys.
Check in, come in and make an appointment for services from different medical specialties. They will have a commercial to set a budget and then, later, the doctor will see them. This paper checked it out in a couple of chains of multi-service clinics.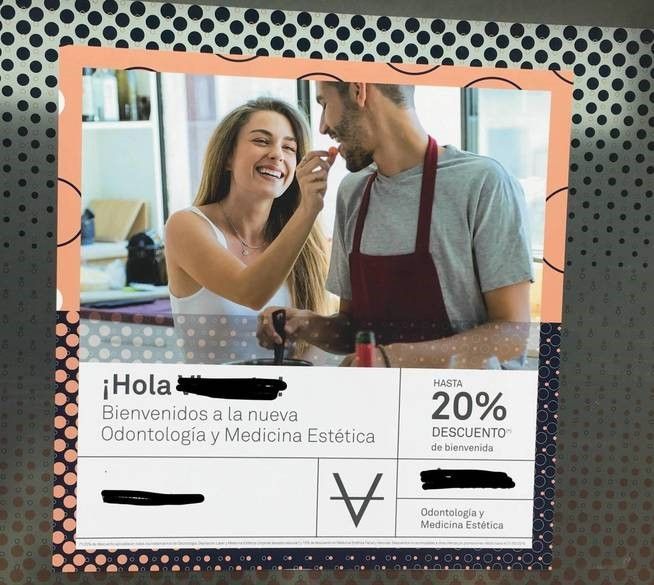 There are many doubts about the legality of these practices, about the legal limbo in which these treatments are framed, and there is the problem of the adequate preparation of the professionals who are even performing aesthetic operations in the operating room without the appropriate qualifications. All this in a nebulous context of the commodification of health that is causing thousands and thousands of victims of medical negligence.
Alicia M. is one of those victims. His case goes beyond a simple anecdote, it is an example of a systemic problem. Last fall, she had surgery at one of those multi-service mastopexy clinics, a breast lift that also included an augmentation prosthesis. The 27-year-old says, "The clinic advertises a lot on television. Today, half a year later, one of her breasts is necrotic and has wounds that do not seal completely. The alleged surgeon who performed the operation was not a registered surgeon, but he later discovered this with the help of his lawyer and an association of people affected by medical malpractice.
"I walked out of the operating room with horrible scabs. After a few weeks, I notice fluid coming out of one of my breasts and I go to the emergency room, but all they do is plug my wound. Alicia M. doesn't want to give the name of the clinic, or the name of the city where she lives, or any other details that could identify her, because she hopes that they will still help her to alleviate her serious health and aesthetic problem, and even then sue the company in front of a judge.
"My life has been ruined, I am constantly crying, I cannot sleep well and I have made an appointment to see a psychologist because of the depression I suffer from"
In another meeting with the doctor, he removed my scab and realized that it was fatal, I was infected, and he rushed me into the operating room. She placed the prosthesis behind my muscle, so right now my breasts look different from each other," says Alicia M.
In June she will be operated on by a real plastic surgeon in the same clinic. She was also attended by a commercial in the first place. Alicia M. explains that she said, "This is a special price for you as a clinic launcher, but you have to decide in 10 days, you leave a sign, and if you don't decide within that time, you will miss the promotion.
Cavities, Botox and Beyond
A few dates ago, while our dentist was removing a cavity, she told us that she had also taken a course in cosmetic medicine such as filling lips with botox and other areas of the face. Indeed, the integration of dental practice and aesthetics is a business that thrives in Spain.
Order CIN/2136/2008, which delimits the competences of dentists, states that they can carry out "conventional cosmetic procedures from a multidisciplinary perspective". The experts point out that the action should be restricted to the peribuccal area or the environment of the mouth and the intrabuccal part. But, in fact, advertising for courses for dentists that include training in chin treatments or facial acupuncture can be found on the Internet.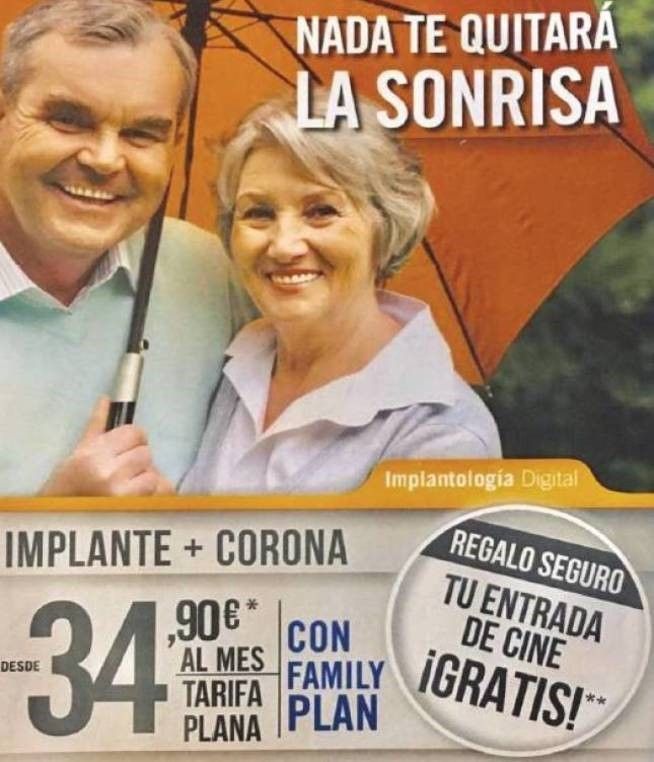 In order to practice aesthetic medicine in a situation of legal uncertainty, some of the sources consulted are covered by Law 10/1986, which states that:'dentists have the professional capacity to carry out all the activities of prevention, diagnosis and treatment relating to anomalies and diseases of the teeth, mouth, jaws and related tissues'. In this sense, "dentists have taken the plunge into the world of cosmetic medicine," says Ainhoa Placer, a doctor specializing in Plastic, Aesthetic and Reconstructive Surgery.
Oscar Castro is aware that malpractice is spreading rapidly among many dentists in the country.
Castro is none other than the president of the General Council of Spanish Dentists' Associations. "A dentist cannot implant botox and should not touch the dewlap, as it can only act from the nose to the chin," he tells this newspaper.
There is a breeding ground for unscrupulous businessmen and speculators to start businesses that offer bargains to their clients.
Until 1986, in Spain, only dental doctors could practice dentistry. From that date, the year of entry into Europe, the adaptation of Community legislation offered the opportunity for anyone studying dentistry to work as a dentist. This has had many consequences, the first of which is the exponential increase in the number of dentists. From the first graduating class in 1991 to 2016, the number of professionals has grown from 11,249 to 35,716. There is one dentist for every 1,300 inhabitants, while the World Health Organization recommends one for every 3,500.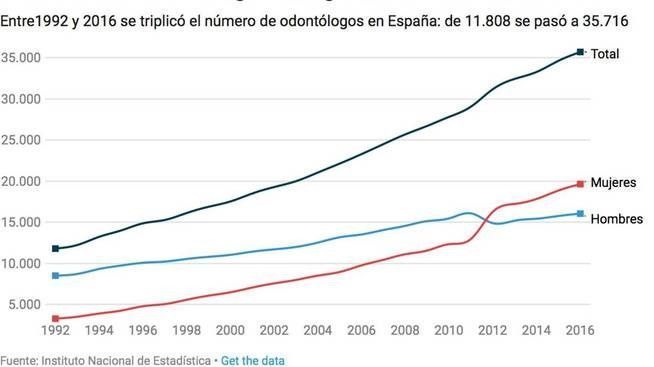 The Chairman of the Board of Dentists points out that the reduction in the quality of dental services and the fact that dentists are also engaged in other functions outside their area of specialization are due to the over-saturation of the market. "There is a breeding ground for unscrupulous businessmen and speculators to set up businesses where they offer bargains to their clients – because they are not patients for them – whose aim is to obtain maximum profits at the lowest possible cost. The dentists in these chain and franchise clinics either become members of the mileuristas or are simply students with no qualifications at all and little training," explains Óscar Castro.
Castro adds that "there is a proliferation of degrees in dentistry in private universities that do not make the quality cut in the selectivity of public universities and where it is much easier to graduate."
Scalpels in incompetent hands
Whether due to the selfi phenomenon, the influence of celebrities, the current canon of beauty based on thinness or any other reason, medicine and cosmetic surgery are in vogue. Spain is the twelfth country in the world in terms of the number of surgical operations and aesthetic treatments, but the countries that precede it all have larger populations, such as the United States, Russia and Brazil.
Según informa la Sociedad Internacional de Cirugía Plástica Estética (ISAPS), en 2016 hubo un total de 473.074 operaciones y tratamientos plásticos. En cuanto a las intervenciones quirúrgicas, la más solicitada fue el aumento de senos, hasta 46.493; mientras que el relleno con bótox es el tratamiento más demandado, con casi 82.000 sesiones.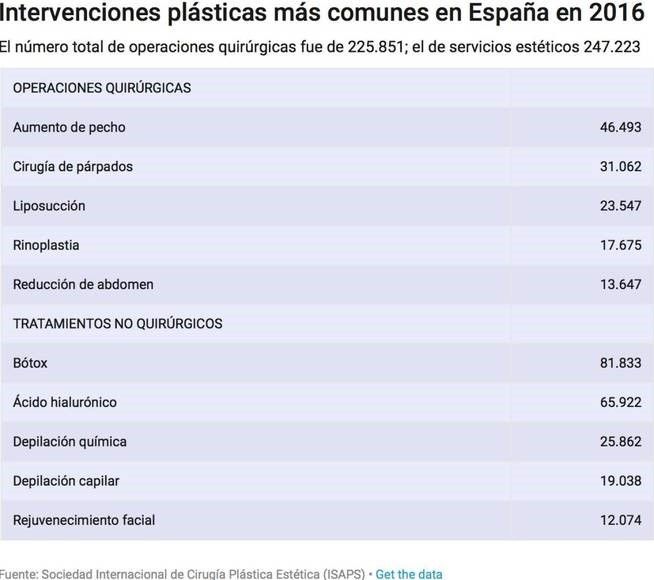 Medicine and cosmetic surgery are basically different in that in the latter, for the interventions, an operating room with the appropriate facilities and resources, hospitalization rooms, as well as nursing and anesthesiology professionals are required. The operation is run by a surgeon. The only officially recognised qualification is that of'eMedical Specialist in Plastic, Aesthetic and Reconstructive Surgery', which is obtained after obtaining a degree in Medicine and specialisation via MIR. In total, about 11 years of training.
In Spain, there are just over 1,000 doctors with this degree. They are mainly grouped in the Spanish Society of Plastic, Reconstructive and Aesthetic Surgery (Secpre). However, the number of medical graduates who are practicing this specialty in private clinics is much higher.
Between 9,000 and 10,000 professionals perform cosmetic surgery procedures without having the appropriate qualifications.
Ainhoa Placer is a member of the Secpre Communications Committee and has the official title that allows her to operate in her own clinic with all the guarantees. He warns that there are many clinics – he refuses to mention the names of some of them – where plastic surgery is being performed where doctors do not have the necessary qualifications or training. "They present themselves as specialists in cosmetic surgery, but this is not a medical specialty, but is achieved through a master's degree or courses that are invented," he says. "The situation is very serious, but nothing happens, because there is a legal vacuum. Legally, as a doctor, I could operate on my heart, but I would never do it because I am not trained," Dr. Placer stresses.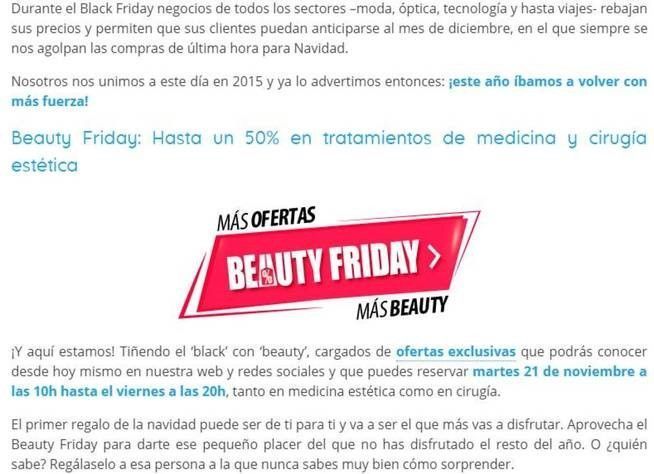 Carlos del Cacho, president of the Secpre, with temperance, also denounces the intrusion in his specialty: "The reality is that it is not illegal for any graduate in Medicine and Surgery to perform cosmetic surgery, but most of them are not qualified, just as I am not qualified to do neurosurgery. Dr. Del Cacho tells us that there is "a professional intrusion of functions" and that, furthermore, he is aware that there are many "without accredited training who are exercising" and that they are trying to denounce from the Secretary.
The Secretary denounces that, in private health care, between 9,000 and 10,000 professionals perform cosmetic surgery interventions without having the appropriate qualifications. They proclaim that there is a situation of legality because there is no regulatory law in Spain similar to other European countries in this field. To the extent that they have launched a social networking campaign with the label #Petition Plastic Surgeon.
Victims of unscrupulous businessmen
Rivers of ink have been written about the malpractice of chain clinics that offer dental services while profiting from misleading loans. They have caused thousands of victims to seek justice and tens of associations of victims to be created in Spain.
One of these groups is the Platform of People Affected by Dental Clinics (Afecade). Its lawyers, in just one year of work, already defend more than 300 victims from three provinces: Madrid, Palencia and Valladolid. One of the lawyers, Isabel Palomino, assures that "chains like Dentix or iDental have committed a full-blown fraud against people with few resources who have paid for everything agreed in the contract, but who have not done anything to them or have simply destroyed their mouths".
Guillermo Saenz is a partner in Justicia Dental, a law firm that has also been defending victims of dental networks since 2016. They now handle over 500 cases. Saenz explains that he is carrying "bleeding, embarrassing situations that affect patients with no training or financial resources who have been deceived with discounts of up to 90%".
But this lawyer warns that in two or three years, cases of people affected by cosmetic medicine and surgery clinics that also offer dental services will arrive massively. "It is shocking and striking that these specialties are slowly coming together in the same clinics. But the law is always behind reality and, like the massive influx of people affected by dental clinics, those affected by aesthetic services will end up coming to the surface. Remacha: "This is greater capitalism, the mindset of the entrepreneurs in these clinics who are not doctors conditions the way they approach business towards the commodification of health".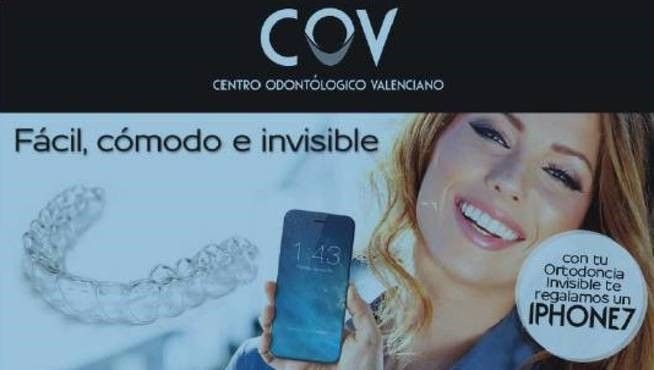 This commodification of citizens' health problems runs parallel to the lack of intervention by health authorities who rely on administrations that grant commercial licences to open businesses. "There are cases of people being harmed by the aesthetic clinics, but so far it has been covered up by the media because they are reaching extrajudicial agreements with their patients," says María Antonia Morán, president of the Association of Victims of Health Negligence (Avinesa). "We are helping, but we signed confidentiality agreements with the clinics to solve the problems and I must be discreet," Morán said.
Meanwhile, victims are risking their health and pocket money in private negotiations through out-of-court settlements to shorten the time of suffering. "My life has been ruined, I am constantly crying, I cannot sleep well and I have made an appointment to see a psychologist because of the depression I suffer. I'm terrible because of that butcher," concludes anguished Alicia M., the young woman who was necrotized from a breast.
Source: elconfidencial.com
Data: April 23, 2018