FUE hair transplant surgery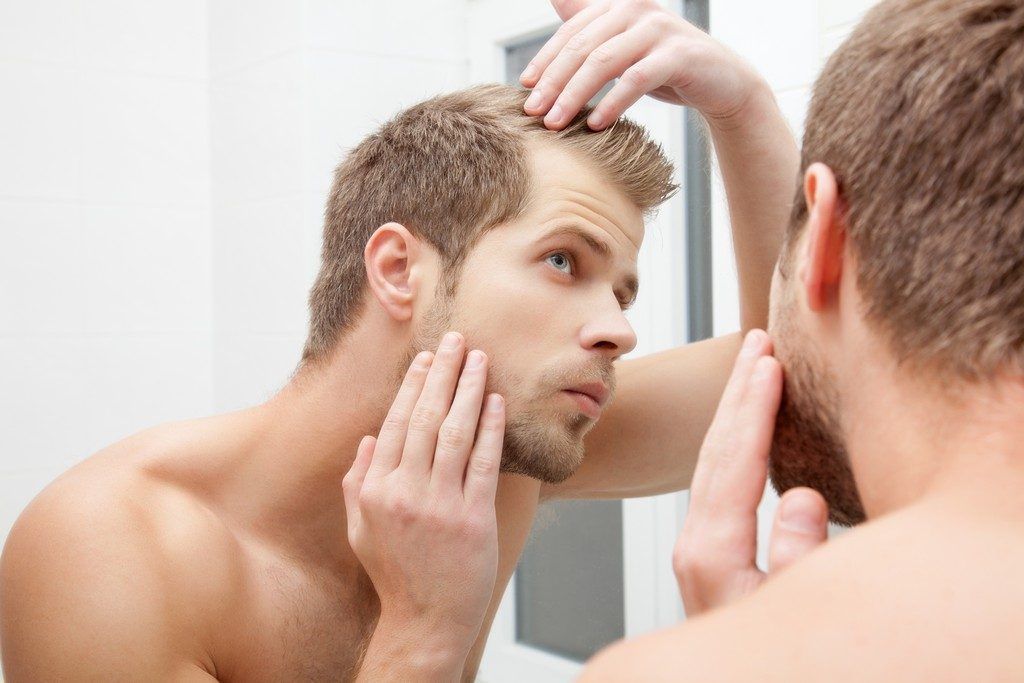 The FUE hair transplant treatment at Clínica Sanza in Barcelona consists of extracting the patient's own hair from the lateral areas or the nape of the neck, where hair rarely falls out, and placing it in the areas affected by alopecia.
It is a technique that does not leave scars, is the most laborious of all and is currently the most perfect that exists.
At Clínica Sanza we rely on the Sagrat Cor Hospital, part of the Quirónsalud group, to perform our surgical procedures.
Its prestige, facilities, medical and healthcare staff, as well as its technology are a guarantee.
Do you want to know why it is worth coming to Barcelona for plastic surgery and why so many people come from abroad?
WE ORGANIZE EVERYTHING FOR YOU

Your trip, your flight, your operation, your transfer and your hotel with our support agency. We work with the best travel agencies worldwide.
PATIENT'S PROFILE
Usually, men who suffer from androgenic alopecia, but also in cases of scarring, alopecia scarring, …
PROCEDURE
It consists of removing the non-scarred follicles with devices of 0.7 – 0.8 mm diameter, which includes 1 to 3 hairs, this way there is no need for stitches, resulting in no scarring of the area. This technique is more laborious but also, more perfect, whenever it can be done. Once the hair from the donor area is obtained it will be transplanted or grafted into the recipient area along with the pilosebaceous follicles, in other words, the cells formed by the hair.
The recipient area can be the crown, the entrances or the whole head.
To place the grafts, we must make micro holes with special needles or mini lancets that allow introducing follicle and hair in each one of them.
DURATION OF THE SURGERY
PROTOCOL
Pre-surgery
Evaluation of the area to determine if the treatment is fit.
Following the correct guidelines that are set by the doctor.
Analytics and general testing (cardiac and respiratory diagnostics).
Anesthesia
Hospitalization
Post-surgery
Bandages for 1 day in the donor area (nape).
Medication if required.
Mandatory revisions after a few days, a few weeks and a few months, according to prescription.
Convalescence
Do not use hats, caps… or any other object which oppresses the treated area during 2 or 3 days.
Do not sweat or play sports until 15 or 20 days after the surgery.
RESULTS/OUTCOME
New hair after 3 or 4 months hormone-dependent; hair that will never fall again.
Impossible for the baldness to reappear.
The grafted follicles grow throughout time with the same characteristics of the donor area.
Rejuvenated appearance.
Improvement of the patient's psychological profile and self-esteem.
DIFFICULTY DEGREE
Simple, although it is a long intervention.
LEVEL OF RISK
Low risk surgery
Common risks the intervention could have: Lots of postoperative cares in order to prevent that the grafts from falling out or that not settling in correctly.
Risks of all surgeries: hemorrhage, infection, scarring alteration.
Whatever your case may be, do not hesitate in contacting us.
Clínica Sanza in Barcelona, Spain, quality service
Frequently asked questions about hair micrograft surgery
Baldness or androgenetic alopecia is determined by heredity and hormonal factors, it is not a pathology but a multifactorial genetic and functional characteristic that conditions hair loss. Androgenetic alopecia is conditioned by a male hormone called testosterone fraction 5 alpha reductase, which usually affects the hairline, forehead and crown.
What do hair micrografts consist of and do they grow for life?
Hair micrografts or hair transplants consist of extracting units with everything and their follicles from areas that are not affected by the hormone testosterone 5 alpha reductase, normally located in the posterior and lateral areas of the head, and implanting them in the bald areas. Once the capillary micrografts are integrated into the recipient area they remain for life and grow with the same characteristics as the area where the hair has been extracted.
Do you have any risks or complications?
Hair micrografts are considered a minor surgical procedure, and at Clinica Sanza we have a surgical team very experienced in this technique, which makes it a safe procedure, with minimal risks and no major complications. Although it is a minor procedure, it is always requested before the intervention, blood tests and in specific cases complementary studies for greater security of the patient.
Is the operation of hair micrografts painful?
No. Hair micrograft surgery, performed under local anesthesia or mild sedation, as well as recovery, are procedures with minimal discomfort, easily controlled with an analgesic and that allow a quick return to daily routine, especially if done with the FUE technique.
Are there any scars after hair transplants?
In Clinica Sanza we normally carry out two basic techniques for hair micro grafts, strip, FUS, or FUE micro extractions, so depending on the case it may be necessary to make a small incision, in the case of the strip technique, there will be a minimal linear scar that is imperceptible in the donor area. In the case of the FUE technique there is no scar.
What types of baldness can be solved with hair transplants?
Hair micrografts can be carried out in almost any type of baldness, both in women, men and even children who have suffered accidents due to burns, scars from surgeries of any kind, sequels of infections or congenital injuries or problems, as well as in any area of the body: Head, eyebrows, sideburns, mustache, beard, armpits, pubis.
Will hair transplants require special care once they have been integrated?
No. Once the transplanted hair has grown, it can be combed, washed, cut, dyed, styled etc. in the way you want, as it is your own hair, and it is impossible for it to fall back into hormonal dependency.
Is hospitalization required?
No. It is a simple procedure performed on an outpatient basis, so that at the end of the hair micrografts, the patient is under observation for a while and then can go home.
Can hair micrografts be performed at any age?
If there is an alopecia problem, either androgenetic or as a consequence of a scar or treatment, hair implants can be carried out, the requirement is to have an adequate donor area.
Once the hair transplants have been performed, when can I resume my normal activity?
The day after the hair grafts are carried out you can resume most of your daily activities, with minimum care and basic precautions, such as not exposing yourself directly to the sun during the first 2 weeks, although you can do so using a cap or a hat. After 14 to 21 days you can do full exercise and sports. In any case, the medical team of Clínica Sanza will make periodic evaluations to supervise the process of recovery and will give the pertinent indications according to the evolution. We advise you not to wash your hair until after 24-48 hours and after being supervised by hair transplant specialists.