Nose surgery in Barcelona
| Rhinoplasty | Septoplasty
There are different nose surgeries: Rhinoplasty, Septoplasty, Turbinoplasty, Rhinophyma, Perfiloplasty and Rhinomodelling. Each one serves a different purpose, whether it is to improve the aesthetic appearance of the nose or to improve correct breathing.
In this section we can see a summary of the different cosmetic surgery and nose plastic surgery treatments performed by Clínica Sanza in Barcelona.
You can see the page with full information on any of them by clicking on the one you are interested in.
Rhinoplasty is a surgery that serves exclusively to change the physical appearance of the nose. Its objective is not to improve how you breathe, it is only an aesthetic issue, the external appearance of the nose.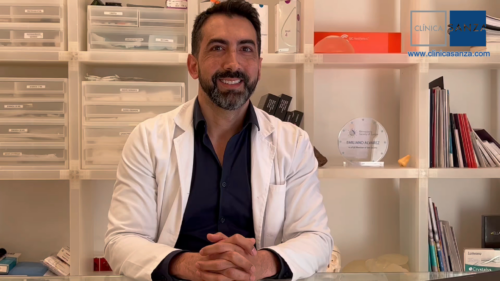 Septoplasty | Nasal septum
Septoplasty is an operation to fix breathing problems caused by a deviated nasal septum. The nasal septum is a cartilage that cannot be seen and is located right in the middle of the nose, between the two nostrils.
This operation achieves two results: better breathing and fixing the deviation of the nose to improve the aesthetic appearance.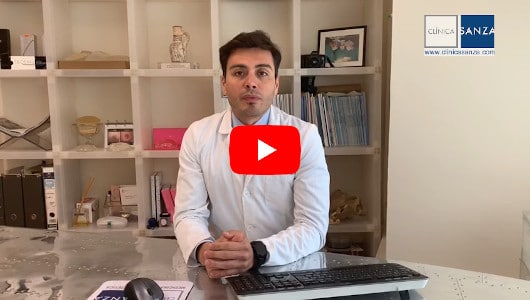 Turbinoplasty | Nasal cornets
Turbinoplasty is a surgery aimed at reducing the size of the turbinates in the nose. It is performed to improve breathing in people who, for various reasons, cannot breathe well.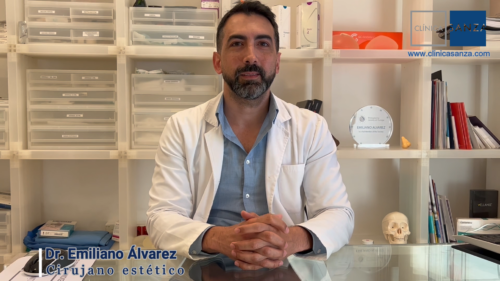 Rhinophyma is a disease that affects the skin on the nose as a result of an obtrusion of the sebaceous glands, that causes a progressive enlargement of the nasal skin with redness and the forming of cysts.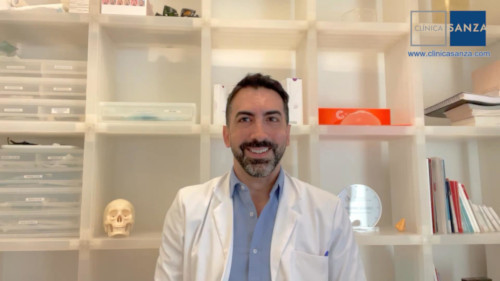 Profileoplasty consists in correcting the facial features of the nose, chin, and cheekbones with the help of surgery. This way, it is possible to combine and bring to practice procedures such as a rhinoplasty, a mentoplasty, a malarplasty (midface implants) or a frontoplasty in a single surgery.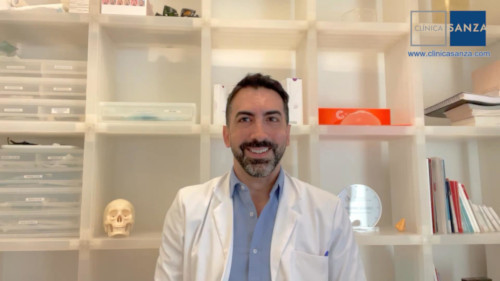 It consists in improving small depressions or nasal defects by injecting a substance to make the nasal bridge straighter. 
This is an operation that we carry out in the same surgery at Clínica Sanza, in Barcelona. It does not involve going into the operating room.