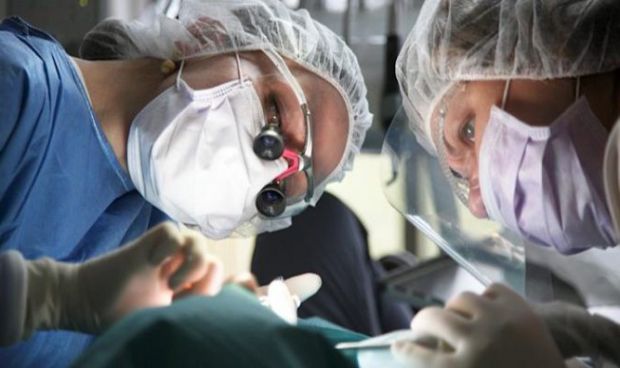 Despite the poor regulation, plastic surgery in minors is almost always due to medical reasons and
From time to time headlines appear in the press stating that more and more minors are performing aesthetic surgeries. The lack of specific regulations regulating these interventions – except in Andalusia – or in which an age limit is established could point in this direction, but the data provided by the Spanish Society of Plastic Surgery and Aesthetic Restoration (Secpre), seem deny it. Of the total cosmetic surgeries performed in Spain, less than 1 percent correspond to children under 18 years.
This scientific society draws a very definite line between this type of interventions and those that are performed for medical reasons. The vast majority of plastic surgery interventions in minors are prescribed by a physician. These include nose deformities that cause significant respiratory problems; juvenile gynaecomastia or gynecomastia, consisting of the pathological enlargement of one or both mammary glands, or certain lipodystrophies (pathological alterations of adipose tissue), which require liposuction.
Otoplasty and aesthetics
Halfway there is only the otoplasty, to treat the so-called 'blowing ears'. Although it is a purely aesthetic intervention, minors can become depressed, so that the psychologist or family doctor derive the minor to the surgeon. In fact, this intervention is the most frequent plastic surgery in minors.
According to statistics provided by Secpre, of the approximately 65,000 surgical interventions with aesthetic purpose that are practiced every year in our country, only 1.5% – that is, about 975 – are performed with minors. Of this almost thousand operations, half corresponds to the aforementioned otoplastias, which fall within the category of aesthetics because their inclusion in the category of restorative surgery is discussed at the scientific level, since there is no functional alteration. "Aesthetic plastic surgery in minors in Spain is almost non-existent, since we would be talking about less than 500 annual interventions," they say.
The role of the psychologist
In Spain, except in Andalusia, there is no specific regulation that regulates aesthetic interventions for minors. Physicians must adhere to Law 41/2002 on the autonomy of the patient and Law 26/2015 on child protection, which require that interventions have the consent of parents or guardians and leave the evaluation of the doctor the evaluation of the risks and the level of maturity of the patient. In Andalusia, Decree 49/2009 of 3 March on children who undergo cosmetic surgery requires that they be analyzed by a specialist in Psychology who must issue a report.
For all this, it is obligatory in Andalusia and frequent in the rest of Spain that doctors commission a psychologist to evaluate the child before intervening. According to Silvia Álava, a spokeswoman for the College of Psychologists in Madrid, the work of professionals in these cases is not only to evaluate maturity, "but to know if the child wants or does not want," since "they are often the parents themselves which condition children to intervene, "when they have no trauma associated with a particular physical characteristic.
Source: redaccionmedica.com