What is better, a breast augmentation with prosthesis or her own fat? This is the million dollar question
In the last 10 years we have advanced a lot in treating fat tissue for filling body volumes, including breasts.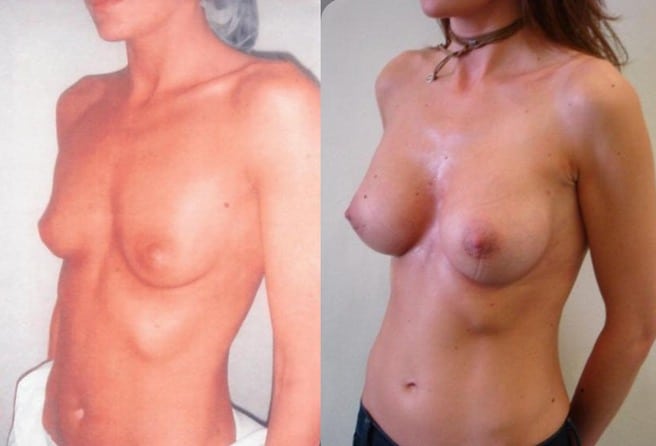 BREASTS WITH IMPLANTS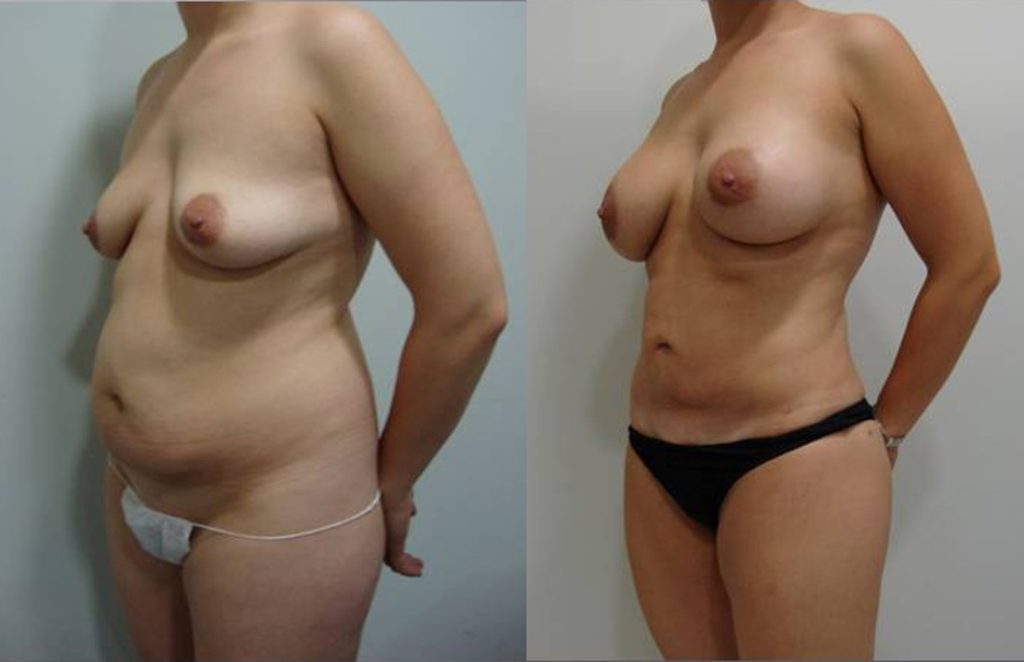 BREASTS WITH FAT TISSUE
Years ago, when we grafted fat tissue, most of it was reabsorbed.
Now we obtain interesting volumes but not with all patients, and that is we still use breast implants.
WHAT IS BETTER AND SAFER?
Sure enough a breast augmentation with your own fat is safer and lasts your whole life.
However, most women young or adult, are either skinny or have bad quality fat for it to integrate like any other graft, be it: skin, muscle, tendons, cartilage, bone, etc.
Fat tissue is not like butter. Fat is found inside some cells (adipocytes) and we can imagine them as grapes.
There are many types of hair, right? Well there are many types of adipocytes or fat cells. Some of them do not grab well and are reabsorbed. Others grab perfectly and we obtain excellent results. There are 70 types of fat.
IS IT POSSIBLE TO KNOW IF MY FAT IS GOOD OR BAD?
Unfortunately, not.
Normally fat tissue from an overweight woman has more chances of attaching to the breasts permanently than fat from a skinny woman from whom you have to remove from different body parts to do the augmentation.
As surgery is not an exact science there are always exceptions, we have done breast augmentations on thick women with fat tissue (autologous) and some fat has been reabsorbed; on the other hand, on skinny women we thought it wouldn't work out, it did.
WHAT IS YOUR RECOMMENDATION, DR. SANZA?
Young patient whose breasts have not developed at all, is 18-20 years old and skinny, always breast prothesis.
In the future she can gain weight or not, have kids or not, and her breasts will not change because the prothesis do not change with hormonal changes or age.
A 20-30 year old patient, with overweight in hips, abdomen or thighs who has trouble losing weight by dieting and exercising, better do a breast augmentation with her own fat.
For the same price she gets 2 procedures done: breast augmentation and improving her silhouette, which is impossible to get if not with a liposuction and lipofilling in the breasts.
A 30-50 year old woman that has kids or has not had them. With hormonal changes and age breasts tend to drop a bit and is common to do lipofilling, or small prothesis or even pexia which means to elevate a bit the breasts.
In these cases, if it's possible in areas like buttocks, thighs, hips, stomach better to do a pexia and a lipofilling. If they are skinny then pexia as well, but with small prothesis. Pexia means elevate fallen breasts.
"Pexia" means "elevate fallen breasts"
WHAT HAPPENS WITH MENOPAUSE?
Some women with the hormonal change put on weight on their waistline, abdomen and their breasts grow and fall down as well.
For these patients we would elevate or reduce their breast size and do not do lipofilling or put prothesis.
If on the contrary menopause does not cause any change and they are happy with their body and breasts, do not do anything.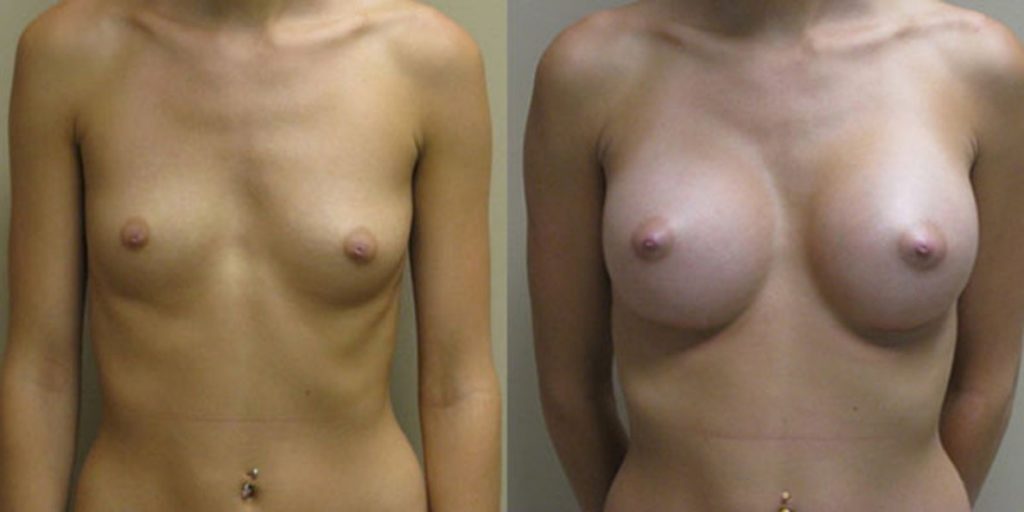 ROUND PROTHESIS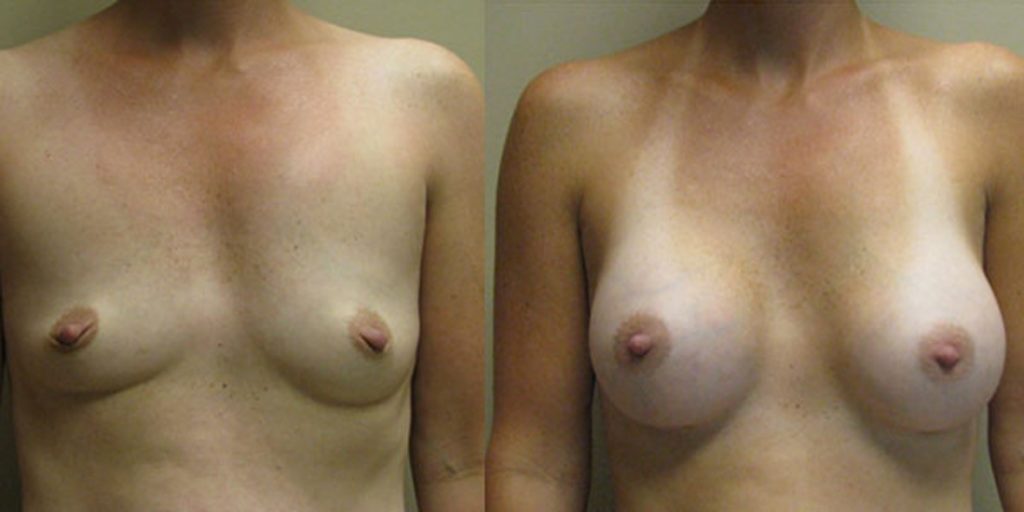 ANATOMIC PROTHESIS

BREAST ELEVATION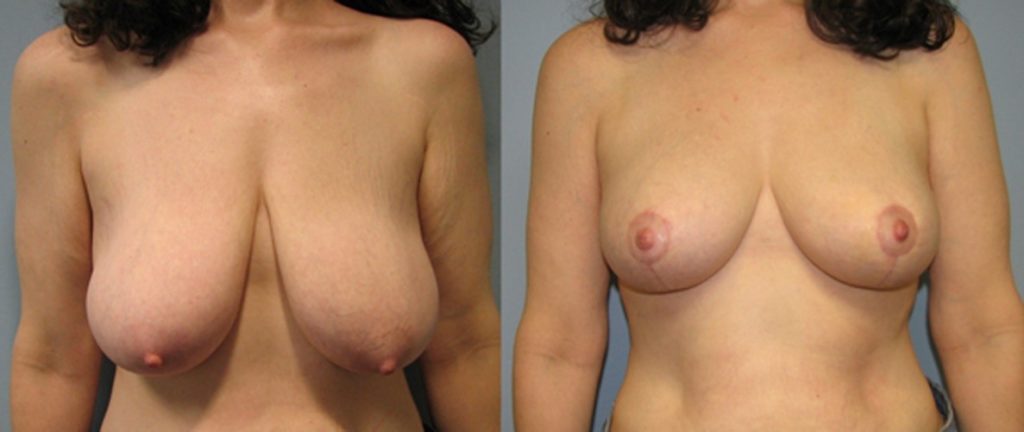 BREAST REDUCTION
CAREFUL PERFORMING LIPOFILLING ON PATIENTS WITH A RISK IN BREAST CANCER
If a patient is a candidate for lipofilling in breasts with her own fat but has a relative with breast cancer, or has fibrocystic breasts, we at Clínica Sanza advice not to touch the breasts and place implants the submamary glands and always under the pectoral muscle.