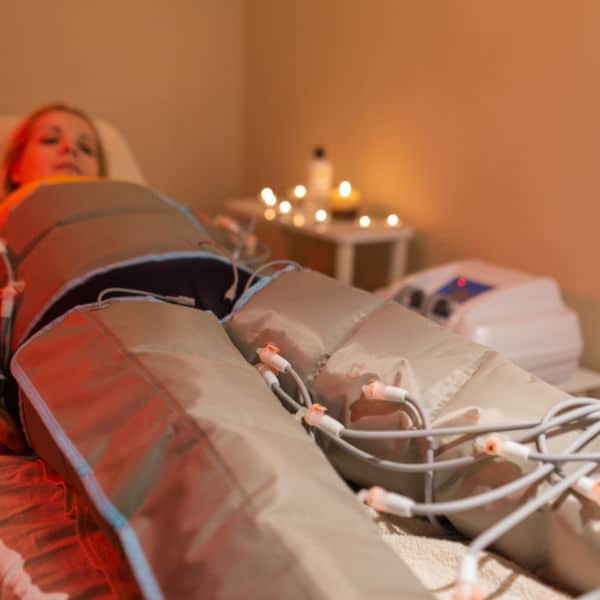 Aesthetic treatment that aims to perform lymphatic drainage and thus help eliminate toxins and fluid retention. Indicated for people who have medical and aesthetic problems, such as alterations in the circulatory system, tired legs, edema, cellulite, poor circulation and accumulation of fat.
The benefits of improving lymph circulation is due to the fact that it is responsible for transporting the waste and toxins generated in the process of nutrition of the cells to the bloodstream, and later, eliminates them. Sometimes, the lymph does not circulate adequately in specific points of the lymphatic vessels and this causes the accumulation of fat and hinders the natural regeneration of tissues.
This device consists of a set of separate air chambers that are placed around the areas and extremities, exerting a pumping effect on the body. Air pressure is applied in a controlled way according to each patient and the part of the body to be treated, achieving a sensation of massage with a relaxing effect and sufficient understanding to activate the lymphatic system.
DURATION
This treatment lasts approximately 35 minutes.
RESULTS
Amazing results with just one session.
DEGREE OF DIFFICULTY
This aesthetic medicine treatment has a low grade difficulty.
RISK LEVEL
They are very low if the patient is well informed and follows the doctor's advice and controls.
Whatever your case may be, do not hesitate to consult with us 
Clínica Sanza in Barcelona, Spain, quality service