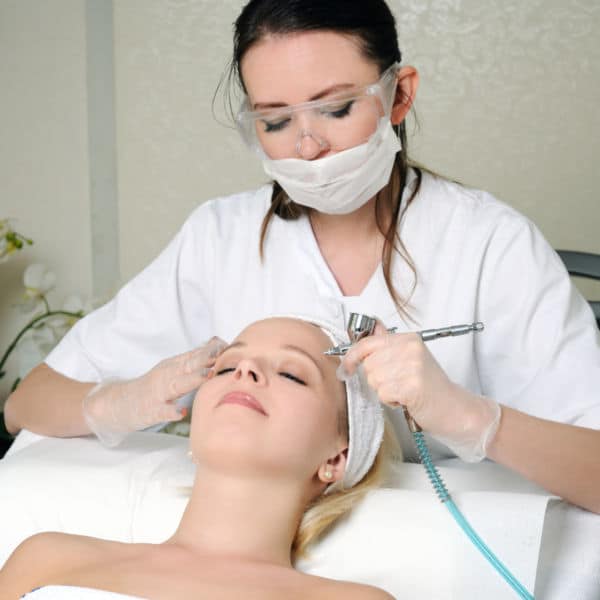 The skin is the largest and most living organ in the body, and it breathes through every pore it has. But due to poor care, pollution, make-up, water, etc. …. the skin is subjected to continuous damage that causes it to become dehydrated and dull.
This treatment will provide oxygen, as you say, so that the skin can breathe and thus rehydrate and look luminous. It is also a way to purify it, with a detox effect.
Oxygen therapy is designed for many types of people, as this treatment is useful for different aesthetic problems ranging from wrinkled, dry or oily skin, as well as tired or mature skin. By providing oxygen, it hydrates, promotes microcirculation, increases collagen production, helps reduce pore size, regulates sebaceous secretion and improves appearance with this one benefit, oxygen.
PATIENT PROFILE
Anyone who feels their skin is dull, lifeless.
DURATION OF THE INTERVENTION
This medical-aesthetic treatment lasts approximately 1 hour.
HOW MANY SESSIONS
To have good and lasting results we will do two sessions every 15 days and then we will maintain it once a month.
RESULTS
From the first session we notice the skin much fresher, but with the accumulation of sessions we will see better results.
DEGREE OF DIFFICULTY
This aesthetic medicine treatment has a low degree of difficulty.
LEVEL OF RISK
They are very low if the patient is well informed and follows the physician's advice and controls.
Whatever your case may be, do not hesitate to contact us.
Sanza Clinic in Barcelona, quality of service