Hair transplant: How is it done and what can I expect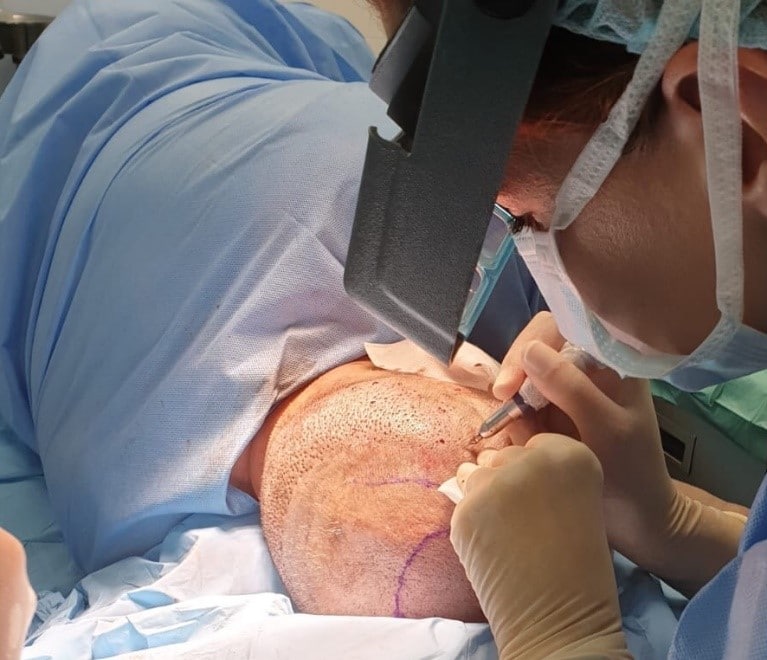 WHAT IS A HAIR TRANSPLANT?
This technique allows to place healthy hair in the frontal area, receding hairline or crown and have hair for the rest of your life.
IS IT PERMANENT?
Yes, absolutely.
WHY DO SOME PEOPLE GO BALD AND OTHERS DO NOT?
The human being can inherit 2 kinds of hair on their head:
Hormone-dependent
Hormone-independent
The hormone-dependent hair falls out when boys go from adolescent to adult phase. There is no way of stopping this if not with a medication called Finasteride.
The hormone-independent hair grows for life despite the hormonal change for either man or woman.
The hormone independent hair is inherited in eyebrows, eyelashes and sides of the head or back of the neck.
If we are lucky to inherit them throughout the head, we will never grow bald.
On the contrary, if we inherit hormone-dependent hair in receding hairline, forehead, crown or upper area of the head, then we will grow bald.
There is no solution, it is like being blonde, brunette, red-headed, having curly hair or straight…It is totally genetic.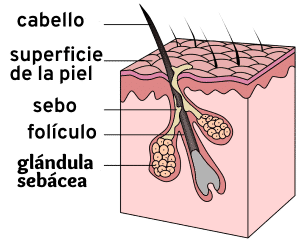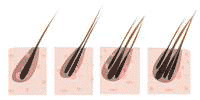 IF WE TRANSPLANT HAIR TO THE BACK OF THE NECK TO THE FOREHEAD WILL THEY FALL AGAIN?
Of course not. As we said before, hair on the back are always hormone-independent and will always grow wherever we place them, forever.
I AM AFRAID TO DO A HAIR TRANSPLANT AND THAT THEY ALL FALL OUT OVER THE YEARS
Impossible.
The transplanted hair will grow forever and will not fall out.
HOW IS A CAPILLARY TRANSPLANT DONE?
There are two techniques: one FUS, remove the hair-giving area leaving a scar; and the other FUE, more modern, pulling out hair one by one without leaving scars.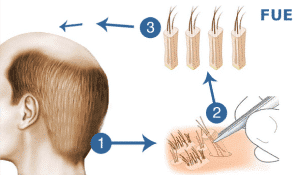 WHAT TECHNIQUE WOULD YOU RECOMMEND: FUE OR FUS?
For men always FUE, especially if they are very bald.
For women or small areas FUE or FUS, as the scar on the back of the head is barely noticeable.
Both techniques are the same for the receiving area (forehead, receding hairline, crown). The only difference is behind, how to obtain the hair.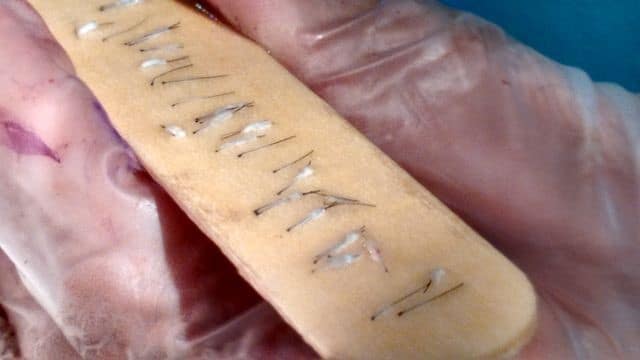 LET'S DISCUSS THE MORE CURRENT TECHNIQUE, FUE WHAT IS IT ABOUT?
It is done under local anaesthesia in consultation
Hair follicles (or hair roots) are removed with special tools with a width of 0.7cm
Each tool will take one follicular unit
Each follicular unit will have 1 to 3 hairs
They will be kept on special trays to keep them in perfect condition
In the receiving area (forehead, receding hairline, crown or all at once) incisions will be made with small needles and these follicular units will be implanted
We set the follicles that contain 1 hair on the front hairline
The ones that contain 2 hairs on the second hairline, and so on
With this we will have a perfectly natural result
At Clínica Sanza we usually place about 50 follicular units per square centimetre, which gives a great density to the hair
The sessions or intervention can last from 2 to 3 hours up to 8 to 10 hours depending on the baldness
We try to do it in 1 surgical time, not in 2 times.
 IS THERE A DIFFERENCE DOING IT HERE OR IN TURKEY?
There have been doing very good capillary transplants in Turkey and much cheaper. It is ideal for patients that are not very bald. When we want higher densities or in scarring cones it has to be done in two times, making the cost the same.
The results are the same or more mediocre than at Clínica Sanza.
We have patients that have gone to Turkey and have had very good results, but unfortunately, we also have patients who have been misled. Placing less grafts by square centimetre.
CAN BOTH MEN AND WOMEN HAVE IT DONE?
Of course, they can. With different techniques, but yes.
PHASES OF THE OPERATION AND POST OPERATION
The surgery as previously mentioned, lasts a few hours under local anaesthesia.
After surgery you can go home, sleep on your back with an airplane pillow and take the prescribed medication.
Avoid strainful activities during 24-48hs. Do not wash your hair.
Come every day for a post check up to observe evolution and avoid any complication.
You will have to be on leave for a week to 15 days. After this time the scabs of the back of the neck and the ones on the front will have fallen.
The hair should be short and some time will pass before it grows back
The transplanted follicles will start to form new hairs 2 to 3 months after. So, it is normal to see the hoped results until after a few months have passed.
The new hair will grow for life with the same properties as the donative area. Meaning if the hair in the back is dark, it will grow dark. If the hair in the back is curly, it will grow curly. We can even transplant grey hair.
ADVANTAGES OF HAVING A CAPILLARY GRAFT AT CLÍNICA SANZA
High hair density. 50 units per square centimetre.
Thoroughness and being able to treat very large difficult and even scarred areas.
Team of experts only in this technology.
No use of robots even if they are faster, but do no obtain a spectacular result as the one we give our patients.
Prices are higher than in Turkey, but adapted to Europe and without having to repeat the process twice.
Eager to help after 30 years of experience and with our best wishes for patient satisfaction.